Regenerating Carouge Grounds
Carouge (CH) - Runner-up

TEAM DATA
Associates: Philipp R.W. Urech (CH) – architect, landscape architect; Antoine Vialle (FR) – architect, urban designer; Yannick Poyat (FR) – agronomy-landscape engineer
www.topostudio.ch / AntoineVialle.ch / www.planisol.ch
See the complete listing of portraits here
See the site here
TEAM PORTRAIT
VIDEO (by the team)
INTERVIEW
Click on the images to enlarge
1. How did you form the team for the competition?
Spontaneously, during a dinner discussion on how to implement into design solutions the converging research findings and methods in novel urban planning that each of us has recently developed in his academic and professional practice.
2. How do you define the main issue of your project, and how did you answer on this session main topic, Living cities?
Our project "Regenerating Carouge Grounds" focuses on the issue of urban soils. The objective to regenerate the grounds of Fontenette is met through a series of strategies, such as the (in)filtration of waters, the cooling of the urban atmosphere, and the shift towards carbon neutrality. The project aims at establishing a connecting ecological infrastructure according to three strategies generating the morphologies of the project: (1) ecological corridors, (2) three soils, (3) connecting public spaces.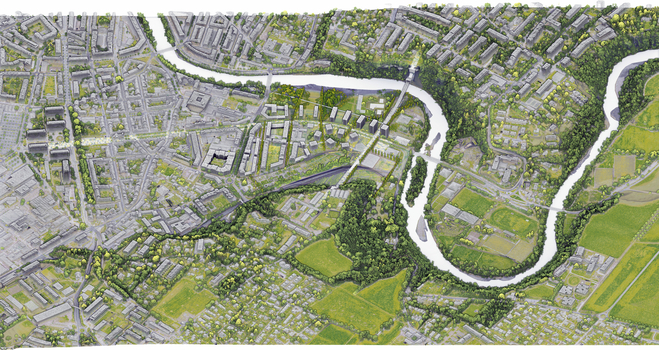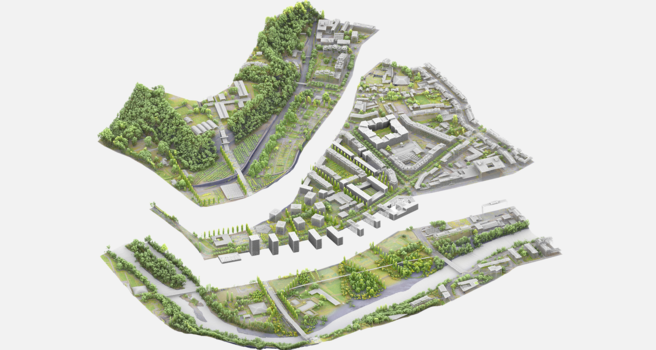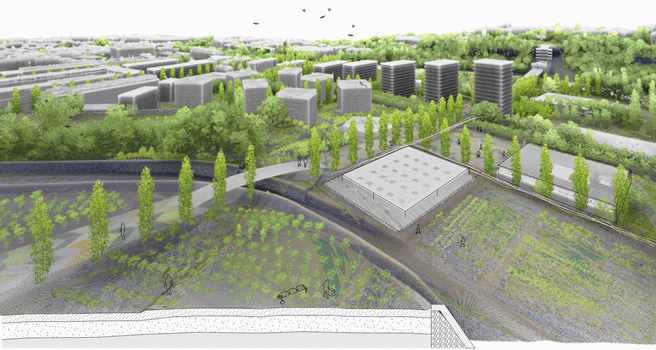 3. How did the issues on metabolic and inclusive vitalities and the questions raised by the site mutation meet?
The issues were negotiated on an element that we think is fundamental and often underdeveloped in urban design: topography, which constitutes the cornerstone of public space. Furthermore, a careful and precise manipulation of the near-surface soil presents the potential of regenerating degraded environmental functions and social uses of the pedosphere in urban environments as a life-sustaining layer of Earth's Critical Zone. Our consideration for urban soils also led us to re-interpret urban typologies and spaces in order to elaborate an original formal vocabulary.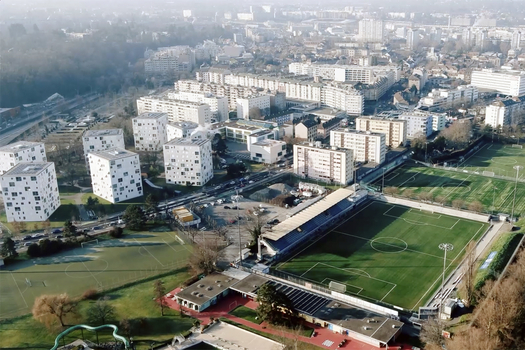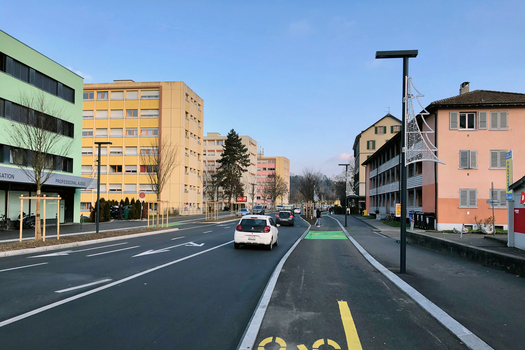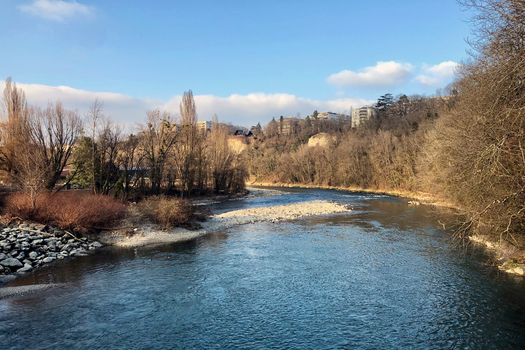 4. Have you treated this issue previously? What were the reference projects that inspired yours?
In the long term, the relationship of the city maintains to its soils is a fundamental theme in urbanism. However, the notion of a 'Project for the ground' ('Progetto di Suolo', Secchi, 1986) is still rarely used to rethink innovative and sustainable strategies for contemporary urban and landscape design. The methodological approaches used to synthesize the design proposal have been researched by all team members during their respective doctoral studies, as well as through teaching and consulting activities. While the questions are of widespread concern and awareness for planning/design proceedings, this combined application is unique and highly novel to our understanding. Knowledge on soils was combined with digital modelling to analyse the existing situation, then implement a manipulation that would fully rearticulate the atmosphere of the existing site, yet be meticulous in its physical alteration. This edition of Europan was the occasion for a pilot test of a design method that is radical but that is getting closer to operationalization.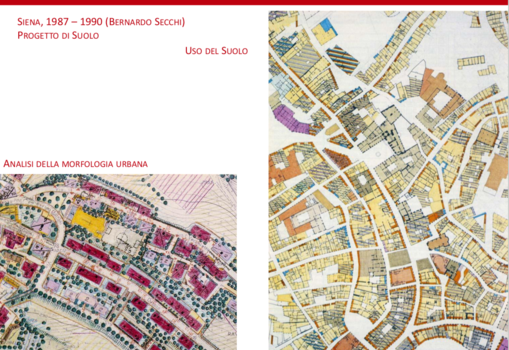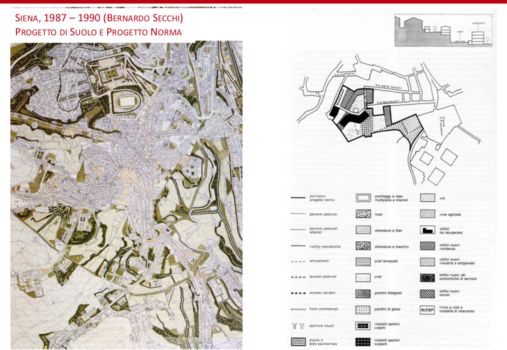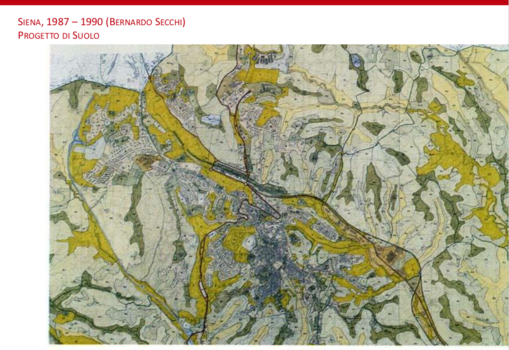 5. Urban-architectural projects like the ones in Europan can only be implemented together with the actors through a negotiated process and in time. How did you consider this issue in your project?
The site-specific approach presented in our proposal aimed at presenting an altered vision for the Fontanette site that would allow for a progressive implementation though local, circular processes of organic and construction waste management. The gradual implementation of new soil layers therefore involves the whole population, local actors and municipal services in a new life style and uses, including active mobility, recycling and cultivation practices.
6. Is it the first time you have been awarded a prize at Europan? How could this help you in your professional career?
As a testing ground for novel and unconventional approaches, we believe that Europan is a platform powerful enough to divulgate activate, exemplify and disseminate paradigm shifts in urban design. We hope that ensuing collaborations will allow us to consolidate both our approaches and our vocations
TEAM IDENTITY
Office:
-
Function:
landscape design, architecture and urban design, agro-pedology, digital modelling
Average age of the associates
: 36 years old
Has your team, together or separately, already conceived or implemented some projects and/or won any competition? if yes, which ones?
Antoine Vialle: Architect fellow at the French Academy in Rome (Villa Medici), 2010-2011
Antoine Vialle (within the Collective Non Site Office): ephemeral garden 'L'incise' for the Lausanne Jardins Festival 2019
Philipp Urech (within the Collective Team SOL): design and implementation of the artistic installation 'Echappement fluvial', Lausanne Jardins Festival 2019
Philipp Urech (in collaboration with the Architecture Office Dello Buono Architekten, Zürich): design and implementation of an urban garden for a housing block at Schaffhauserstrasse 91, 8152 Opfikon, Zürich 2021