The SEED of a living INDUSTRY
Barcelona (ES) - Special mention

TEAM PORTRAIT
INTERVIEW
Click on the images to enlarge
1. How did you form the team for the competition?
We had already experience working together in similar projects so we decided to collaborate once again in this challenging site.

2. How do you define the main issue of your project, and how did you answer on this session main topic, Living cities?
In our understanding, the site was not fully aware of the urban condition that surrounds it. Barcelona is evolving and enriching its public space while our site is only looking inwards within its own boundaries. Therefore, our project sets the basis to establish a dialog with the rest of the city and trigger a deep and complex metamorphosis. We achieve this with three main strategies. First, we allow a new mobility scheme by strategically eliminate certain buildings that were constraining the overall porosity. Further introducing new residents with a housing component mostly in the perimeter and this way engaging with rest of the city. Finally yet importantly, highlighting two key industrial heritage architectures as incubator hubs to catalyse the change through local identity.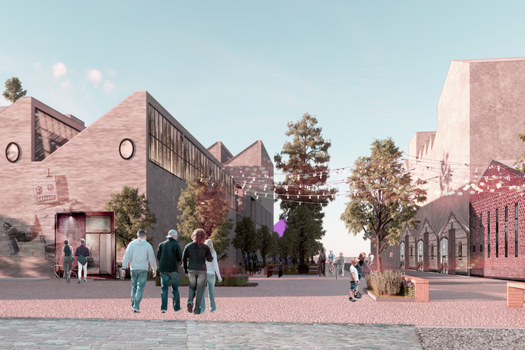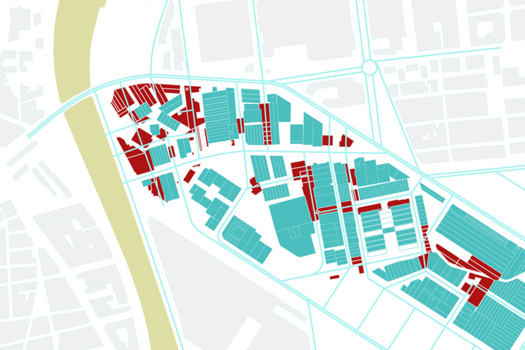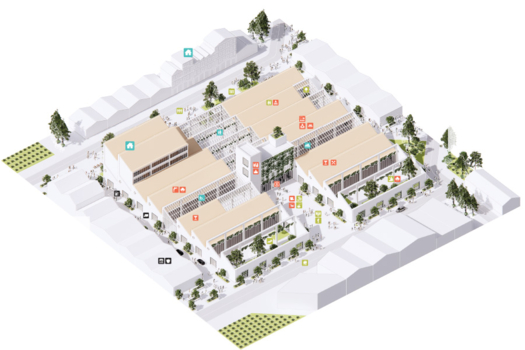 3. How did the issues on metabolic and inclusive vitalities and the questions raised by the site mutation meet?
Cycles and rhythms of the living nature were not to be found much within the boundaries of the Europan site but just right at the doors of it with the new linear park of La Sagrera and the nearby Besos River. Therefore, our site is essential to create and strengthen bonds between those existing networks of life cycles. We achieve this by strategically removing existing hard pavements materials and letting the soils breath again and biodiversity to flourish. At the same time, it triggers new residential opportunities inclusion by upgrading marginalized productive spaces into healthy communities supported by these life cycles.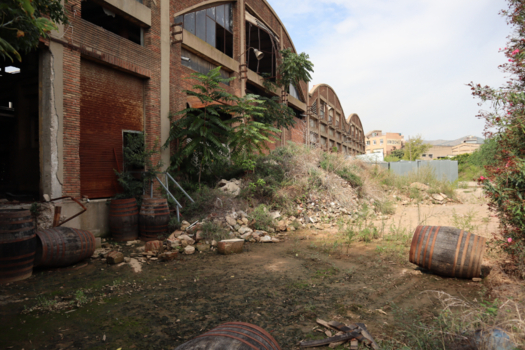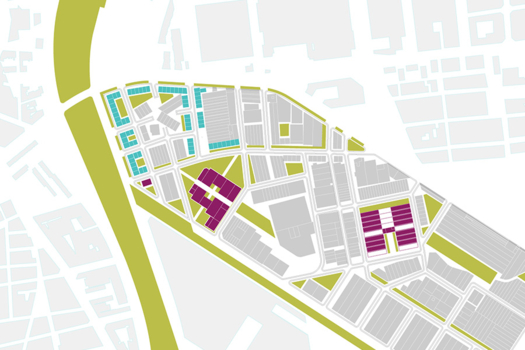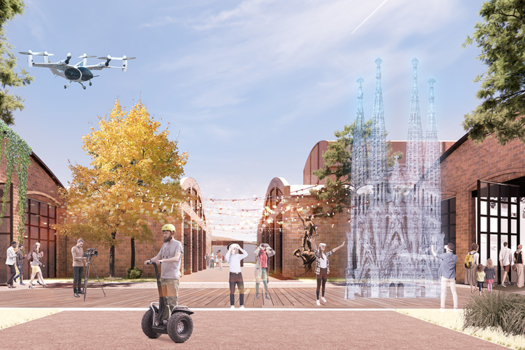 4. Have you treated this issue previously? What were the reference projects that inspired yours?
We have worked previously in similar projects that helped us understanding the problematic of productive mono functional areas like the one around Torrent de L'Estadella. Especially we would like to highlight the Europan 15 in Vallbona, a nearby neighbourhood in Barcelona too, where we were honoured with the second prize ex-aequo. In that case, we propose the creation of a sustainable agricultural cooperative based in local ecological products able to generate an economy of proximity.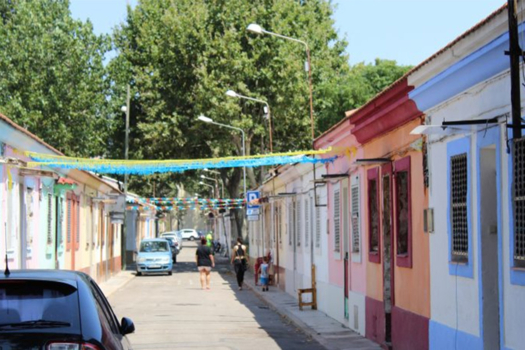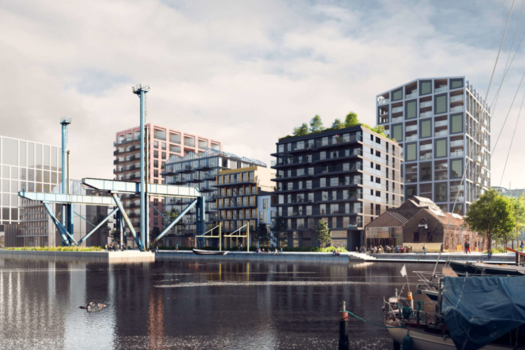 5. Urban-architectural projects like the ones in Europan can only be implemented together with the actors through a negotiated process and in time. How did you consider this issue in your project?
The project "The Seed of a living Industrie" already implies the idea of something alive that grows and develop through time. We understand that this project is something that must be in constant development and supported by both, local users and public institutions alike.

6. Is it the first time you have been awarded a prize at Europan? How could this help you in your professional career?
We have been very fortunate of being awarded already in the last edition of Europan 15 in Barcelona too with a second prize ex-aequo. Getting a commission from the client also gave us the opportunity to not let the ideas die and continue with the research and pursue its implementation in a real project.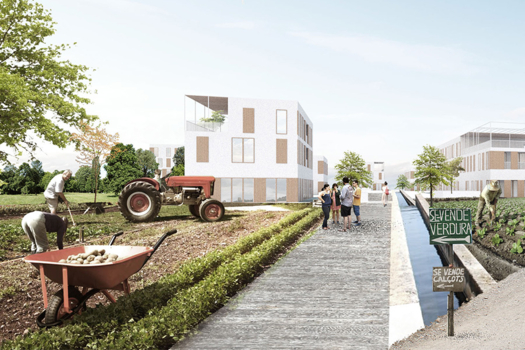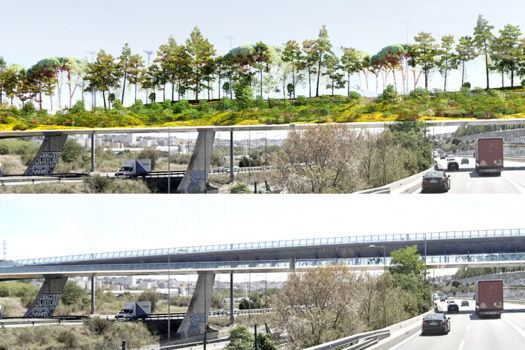 TEAM IDENTITY
Office: Proxima 31
Function: architecture, urbanism
Average age of the associates: 33 years old

Has your team, together or separately, already conceived or implemented some projects and/or won any competition? if yes, which ones?
We have implemented and won some projects and competitions already Italy, Netherlands and especially in Spain, such as 2nd prize ex-aequo in Europan 15 Barcelona Valbona. That has given us the opportunity to have a commission from the municipality of Barcelona within the Europan 15 project area. We have done building renovation projects in Sicily, Girona and Amsterdam and we have been awarded in several competitions such as the Restoration of the Santuary San Joan de Penyagolosa (Runner-Up) and Casa Ecológica de Balas de Paja in Guadalajara (Finalist)

Does your team share a common workplace? if yes, give us a short description:
We are a native-digital practice that shares a virtual workspace. Working from the US and Europe, this platforms gives us the means to collaborate in projects remotely. This methodology has shaped our design processes to a point that influences the project itself too