Luciano Gonzalez Alfaya (ES) 
Patricia Muñiz (ES) 
architects urban planners
Cesar Escudero (ES) 
Michael Cooke (GB) 
Stuart Mackellar (GB) 
Silvia Candia (ES) 
Iago Carro (ES) 
architects
Europan 10 Warszawa
winner
The proposal is to integrate old and new residents through green strategies, using the urban space as a focus. The intention is to preserve the existing "atmosphere", activating social relationships by employing items of everyday use. 
In visual terms, an ambient kerb links the different initiatives together. A series of activities is to be developed in the neighbourhood, with the provision of tools such as "teaching identity" or "mixing generations", which may be reinterpreted by the residents. For this purpose, some typically "domestic" criteria are transferred to public space, transforming domestic objects into urban pieces for collective use. Furthermore, "the public" enters the yards of the buildings, generating new spaces for social connection between residents, which may strengthen the bonds and self-esteem of the neighbourhood.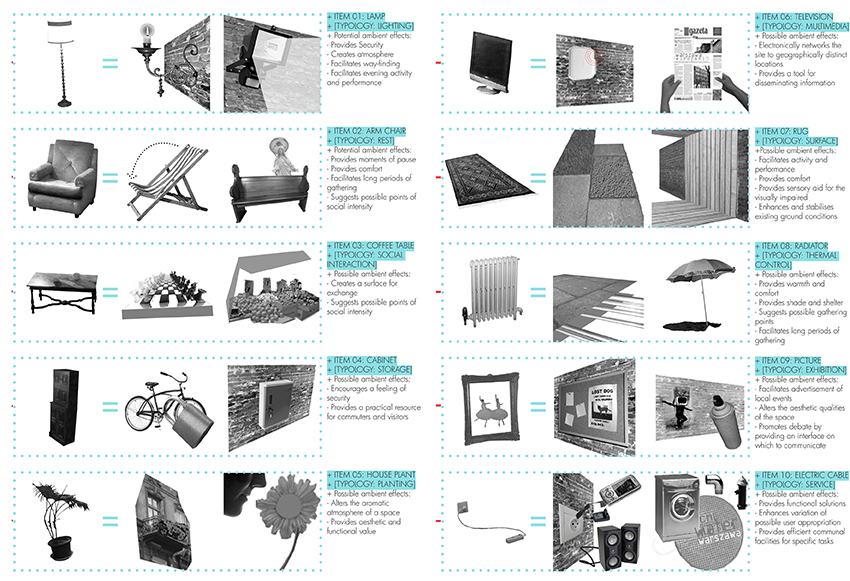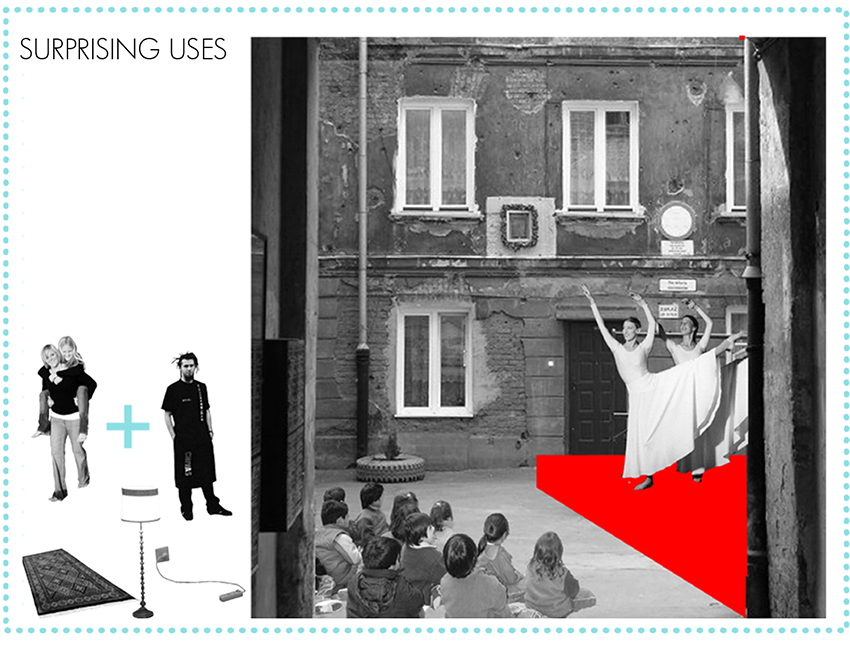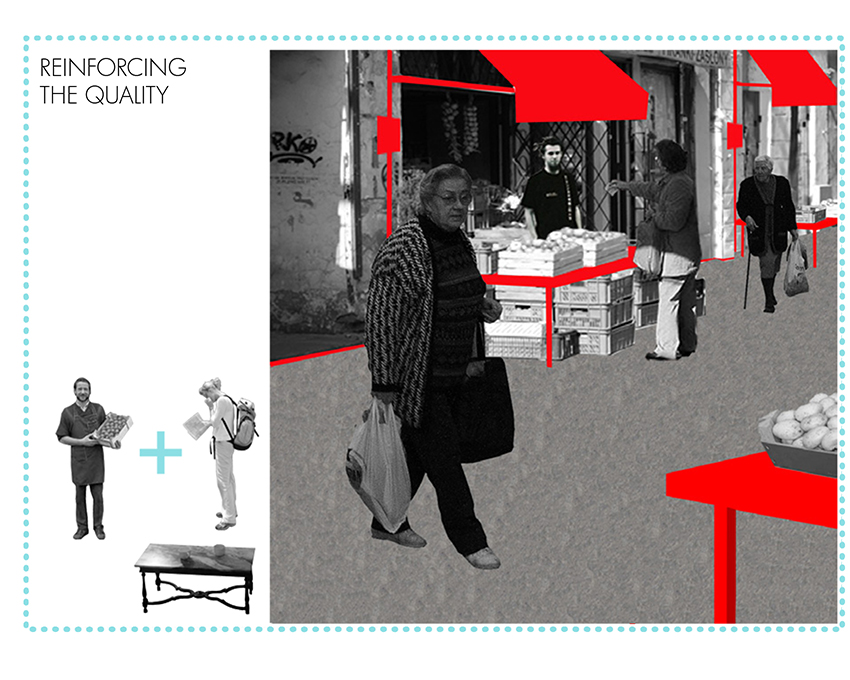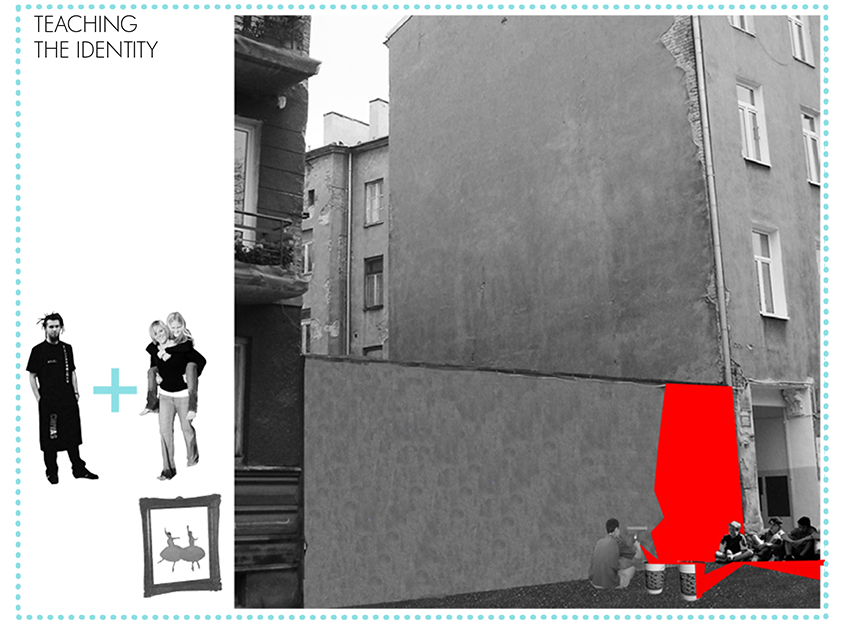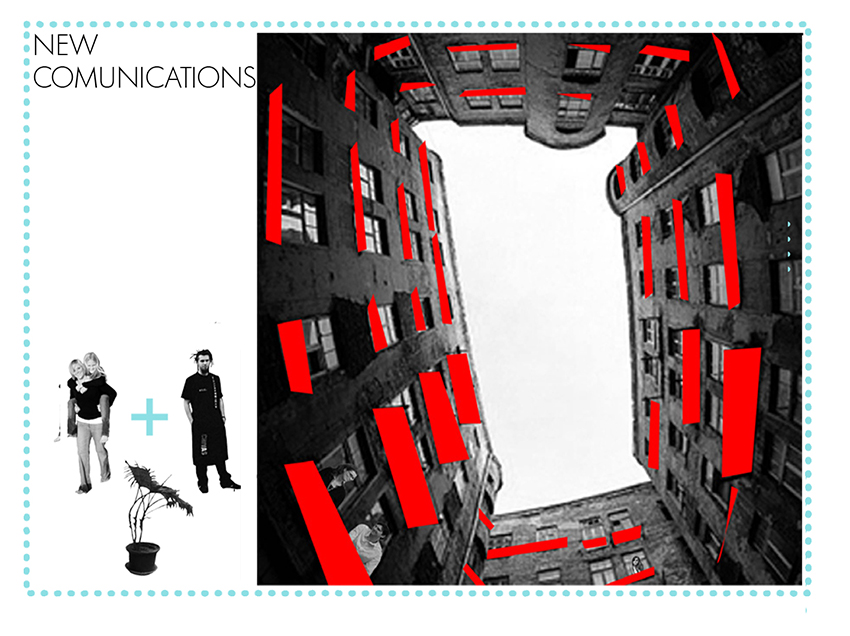 This project is connected to the following themes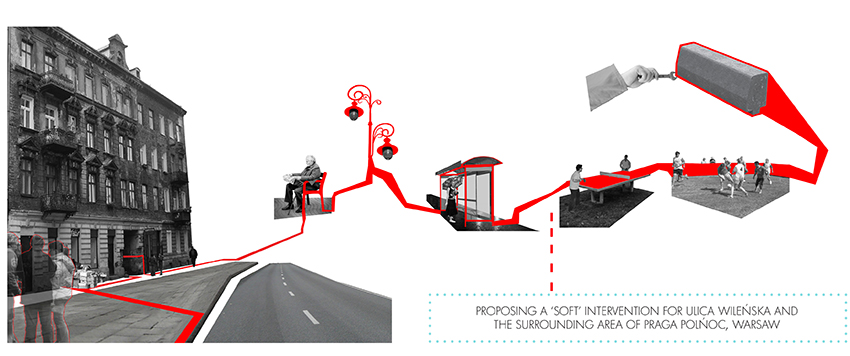 Mobility - Social Fields
A network of connections for pedestrians and bicycles enhances the porosity of the blocks, while additional micro-scale interventions transform the rough existing main road into an urban boulevard.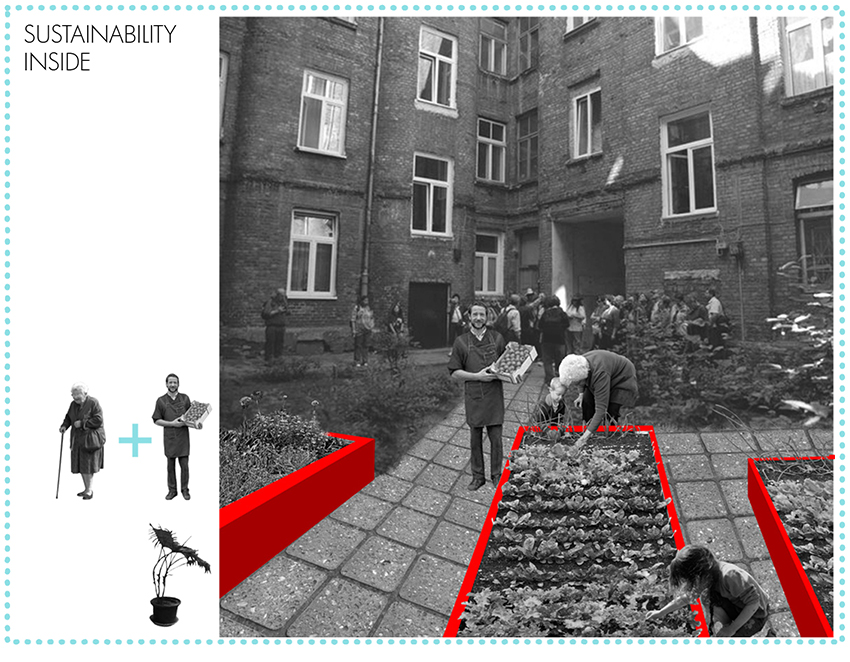 Shared spaces - Programmatic patchwork
In order to create the maximum number of links between residents, multiple micro-programmes are arranged around the footpath, blurring the boundaries between private and public.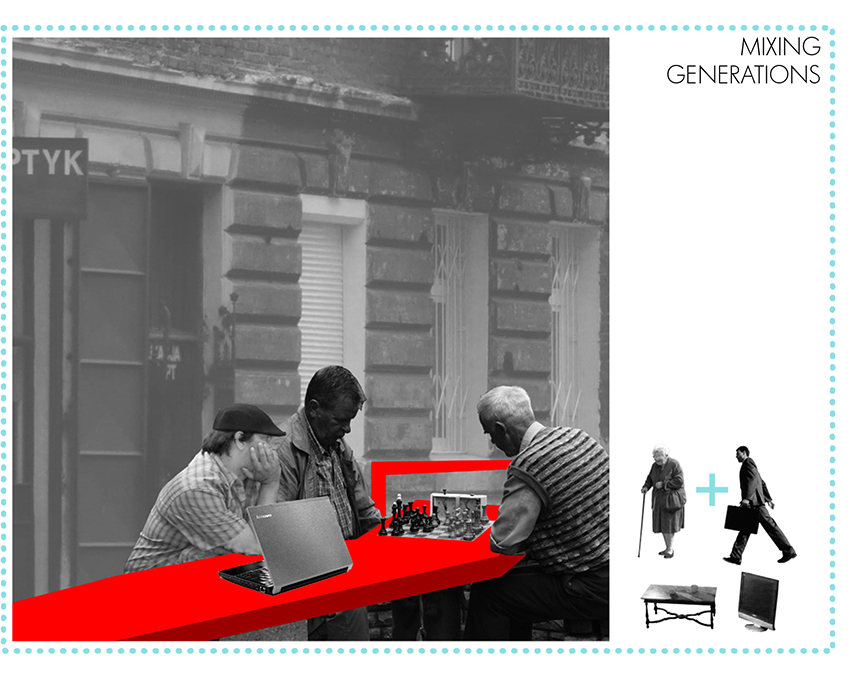 Shared spaces - Link - promenade
The purpose of establishing an urban promenade running through the street and the courtyards of buildings, is to introduce a space that can be shared by the neighbourhood's old and new residents.