Author(s)
Atelier d'Architecture et d'Urbanisme Marjolijn Boudry & Pierre Boudry
Pierre Boudry
Marjolijn Boudry
Client(s)
Town of Harlemmermeer
DURA
Competition team
Pierre Boudry (BE)
Marjolijn Boudry (BE)
Architects-urbanists
Isabelle Royer (FR)
Student in architecture
Europan 4 Den Haag
winner
1996
The team's project proposes a new relation between artificial and natural world. The block designed by the architects – as if immersed in its environment, between water and vegetation – consists of a layer of housing units anchored in the wide space of a greenhouse. The housing terminal is a spatial and temporal stratification of networks and communication links, which embeds movement in time and reflects the habits and lifestyles of the inhabitants.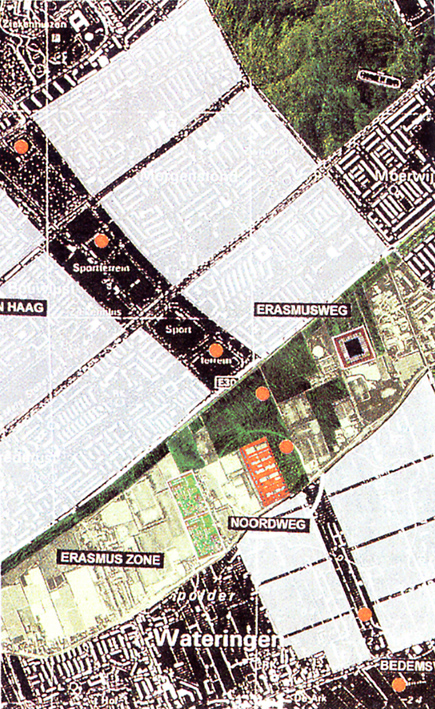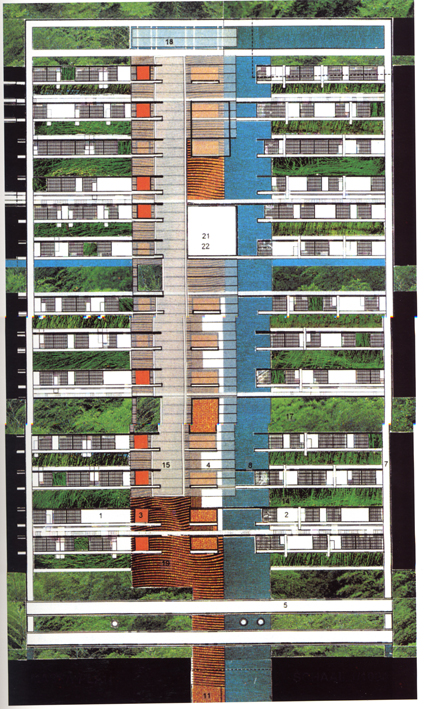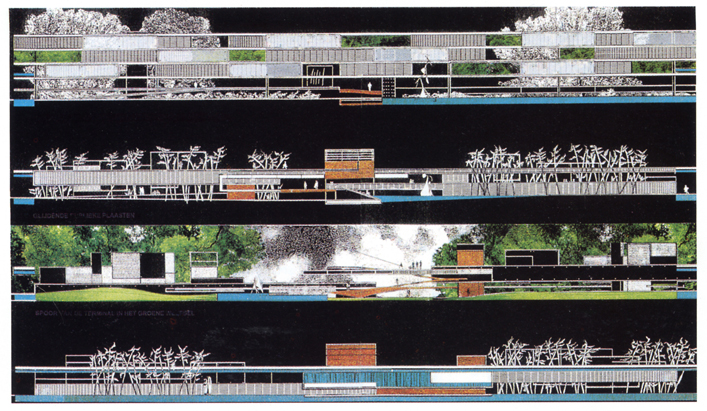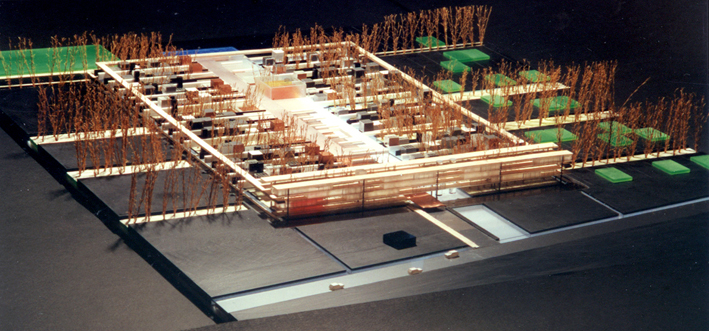 1997- 2002
The team rejected the new site proposed by the town following the results. It presented different problems to which the competition concepts could not be adapted.
In 2000, under the Vinex law intended to meet the urgent needs of young couples or families wanting to move into new housing with private outside space, the town of Hoofdorp ran a competition. The Vinex site in Vijfhuizen is a large, formerly agricultural plot, comprising several hundred housing units. Four teams, including the Europan winner, were selected. They decided to choose a planner in chief to coordinate the site as a whole. There followed a long 3-year process of plot restructuring, culminating in a great patchwork articulated by varied public spaces which obliged the architects to come up with new, more compact projects.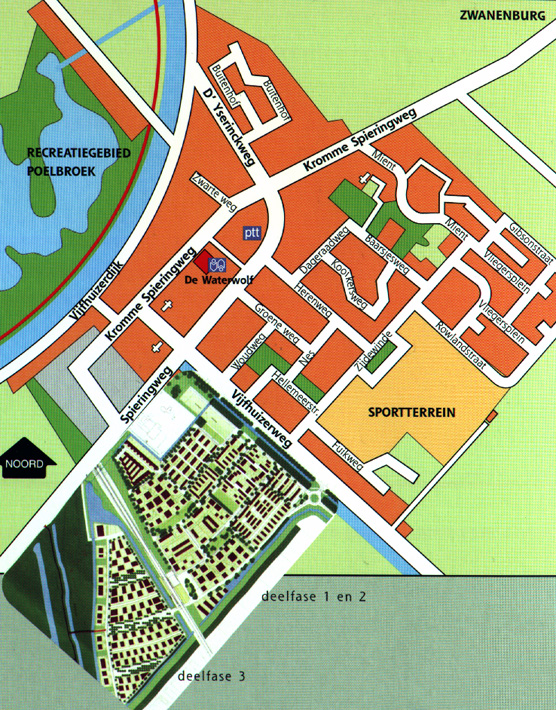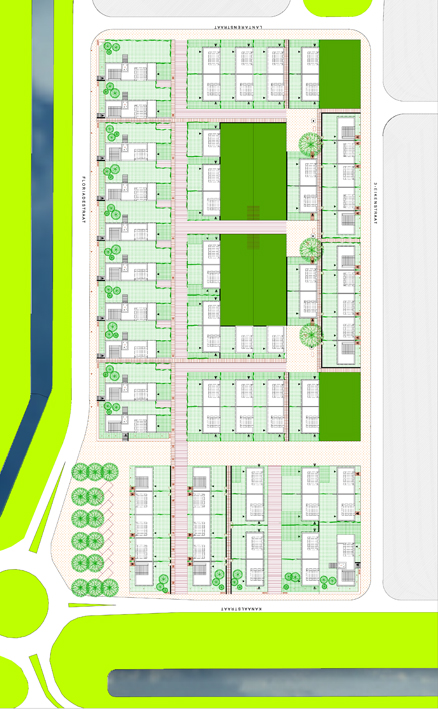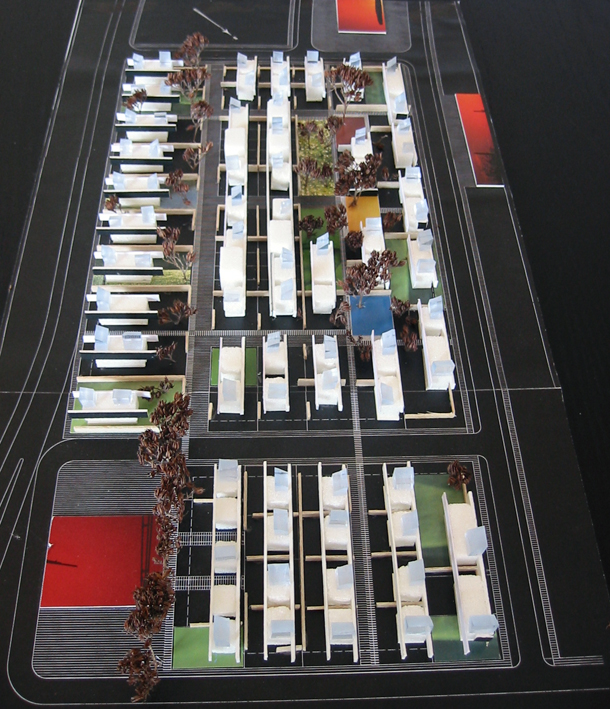 2002-2003
The final project allocated to the team was a mixed programme of 74 units, comprising 13 luxury houses, 30 social housing units and 31 for sale. The team responded with innovative typologies: the housing units are composed of a ground floor opening onto a relatively enclosed private garden, bordered by partition walls, small squares and alleyways, while the first floor, and especially the crowning lantern, opens to the distance. The three materials used help give the levels their identity: wood, light-coloured concrete and polished zinc. The overall Ha-Ha inspired layout interweaves scales by means of control of boundaries (visual and spatial) and thus provides the possibility of combining the intimacy desired by the residents with participation in a communal plan.