Author(s)
Arenas Basabe Palacios. Arquitectos
Enrique Arenas Laorga (ES)
Luis Basabe Montalvo (ES)
Luis Palacios (ES)
Client(s)
Department of Housing and Architecture, Junta de Extremadura
Competition team
Enrique Arenas Laorga (ES)
Luis Basabe Montalvo (ES)
architects
Alejandra Climent (ES)
Luis Palacios (ES)
students in architecture
2007
1. The proposal intends to be just a first word in a complex negotiation with many other actors, especially with the inhabitants of Santa Engracia. The problematic is very complex, and architecture will only give answer to a very small part of it.
2. Spanish actual city planning has two actors: the public administration and the market. A model is searched that includes the inhabitants in their own city's decision-making. Instead of the conventional geometrical aprioristic planning, a 'liquid city' is proposed, anytime adaptable to its social contents.
3. A non geometrical model of city growing is proposed based on two elements: SEEDS and VECTORS.
4. The urban SEEDS are unities of centrality and mobility. They are the beginning of a growing process, whose geometry and content are not yet defined. They are characterised by their elements of relation. Four types of 'urban seeds' are proposed -colonisation, suture, regeneration, and green space seeds.
5. The VECTORS define each element's movement and growth, from the logic of its own process, and not from an external frame or geometry. Four basic vectors are proposed that would allow an organic growth of the city -principle of real-time, principle of Participation, principle of the smallest scale of intervention, principle of primacy of public space.
6. The whole work explores architectural narrative itself. It is aware of the insuperable limitations of conventional architectural tools to describe complexities like Santa Engracia's, and looks for ways of expressing rather the processes than the objects.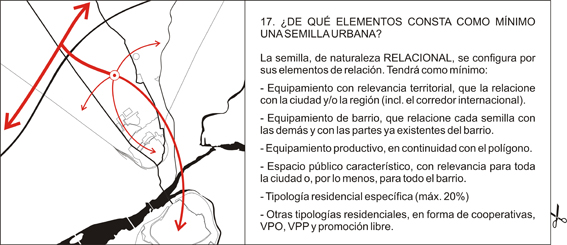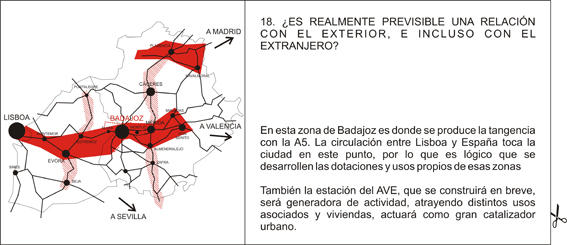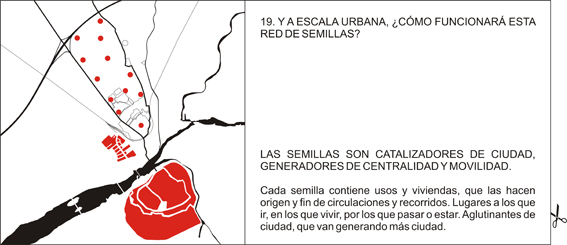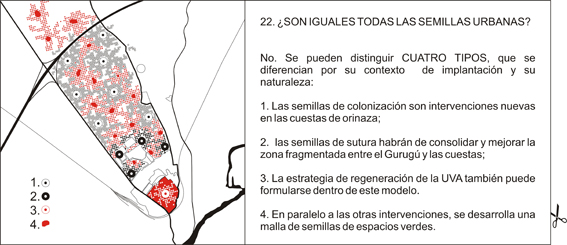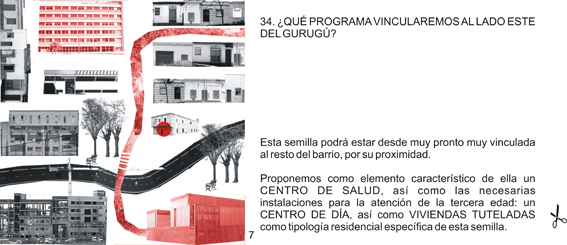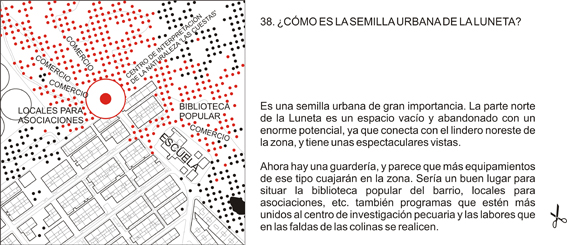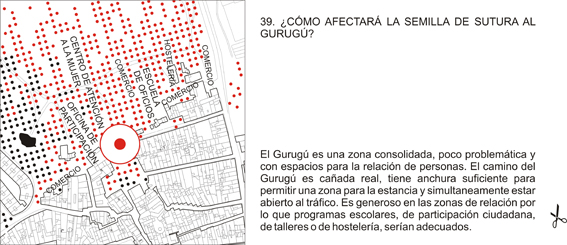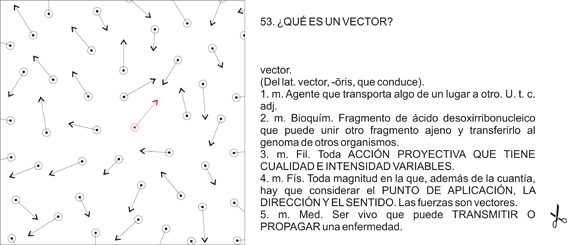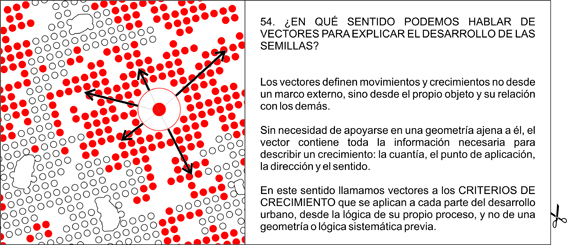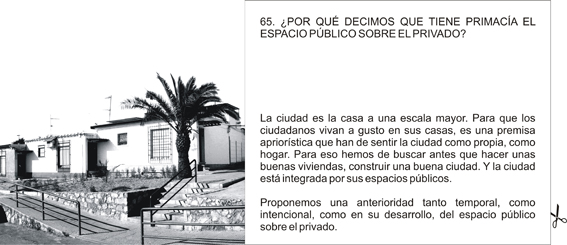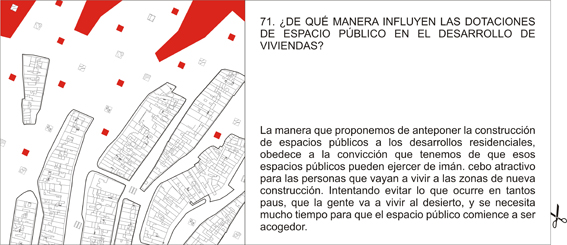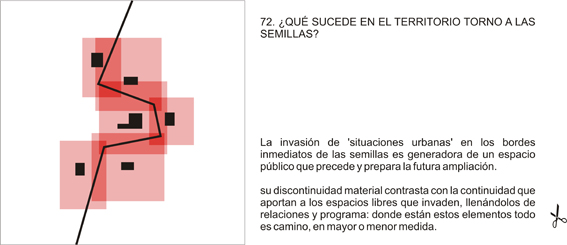 2008-2011
The site brief was for the regeneration of a huge area, over 200 ha in the most fragmented and depressed area of Badajoz. The competition project was not a geometric proposal, but a strategic response, the first step in an open negotiation among all the partners involved in city development.
After the competition, a diagnostic analysis was made of the whole area. The overall strategy was then divided into several operations. The priority task identified was the rehabilitation of Santa Engracia, because of its feasibility and urgency.
Santa Engracia is a 17 ha, 800 dwelling neighbourhood of row houses with patios. While the city master plan proposed the complete demolition of the area, replacing the existing fabric with new blocks, our project proposed a comprehensive regeneration of the existing neighbourhood around eight strategic priorities.
To achieve a full rehabilitation, a multisectorial and collaborative process was conducted. The renewal master plan was developed, and submitted in august 2011.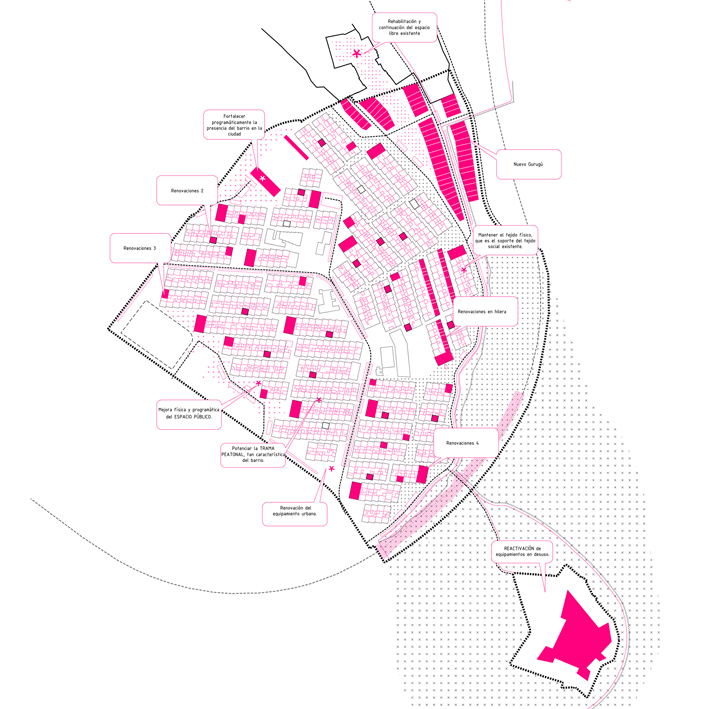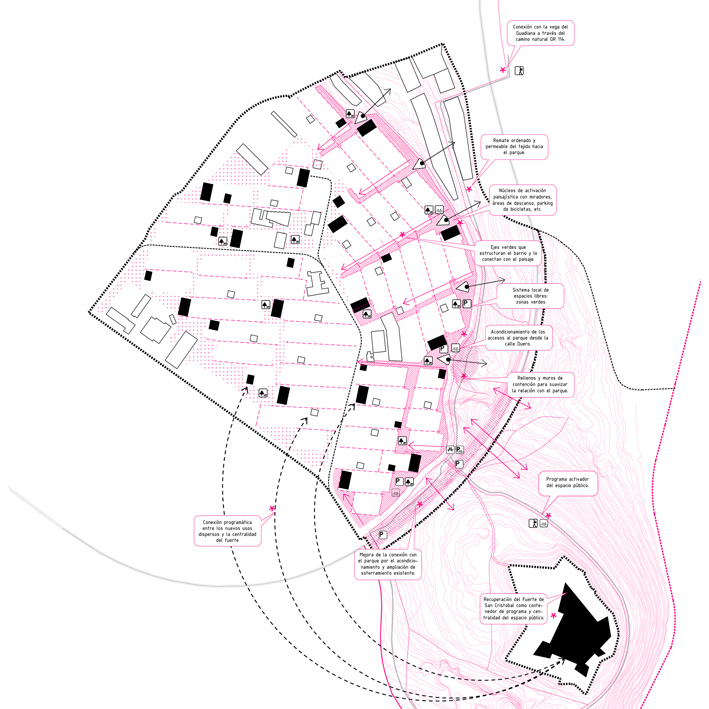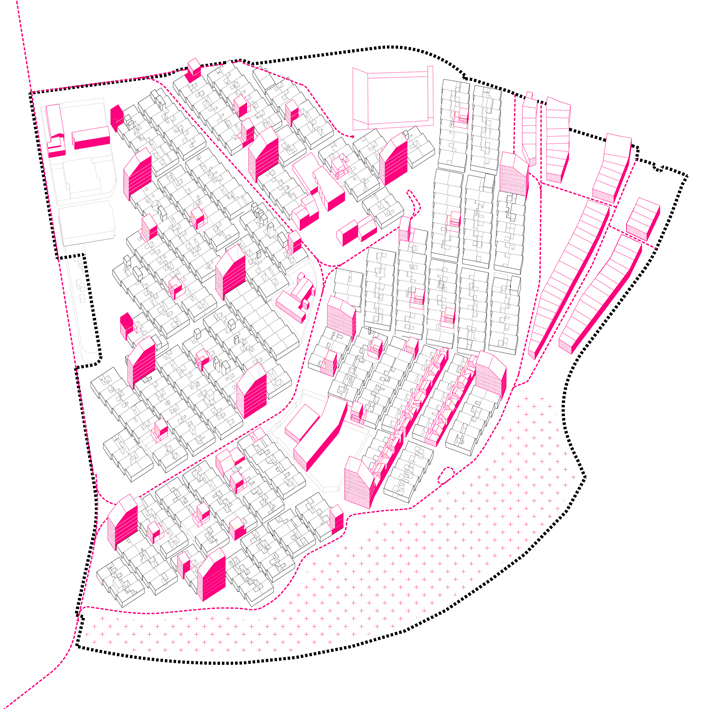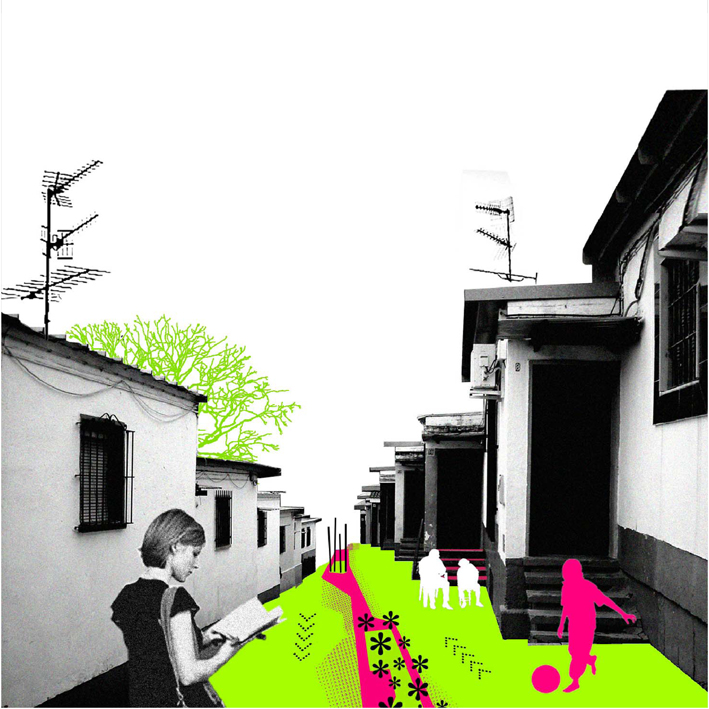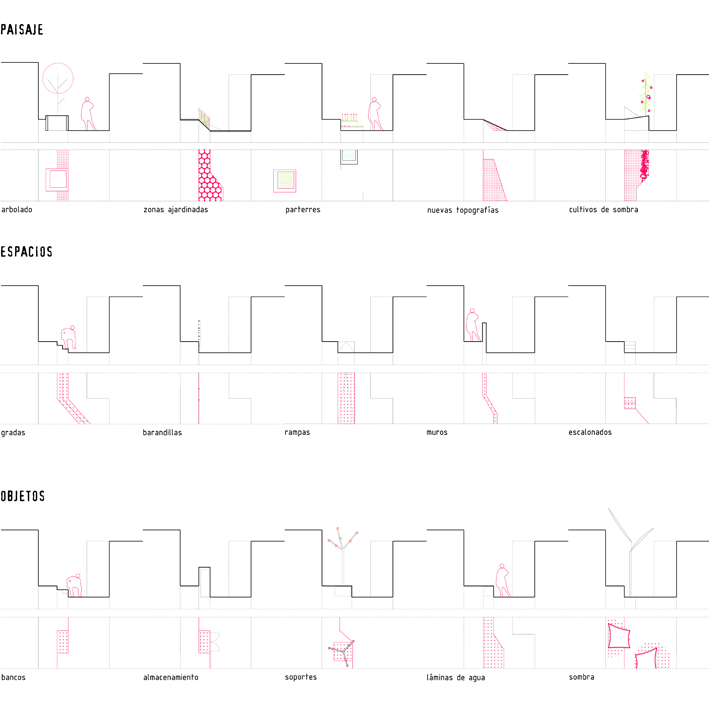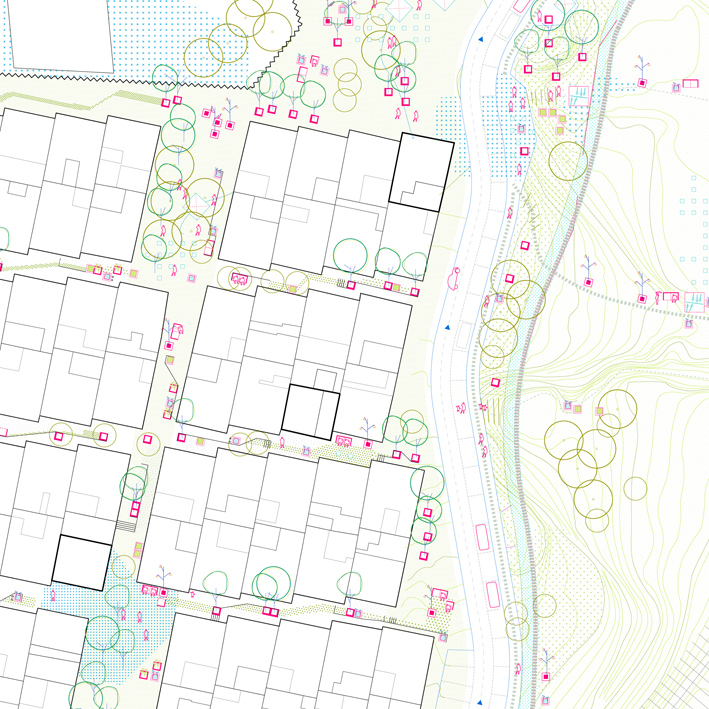 This project is connected to the following themes

Shared spaces - A Frame for social life
The project approach seeks to recreate shared local spaces.

Housing - Ways of life
Through negotiations between the different actors in the making of the city, the project seeks to involve the inhabitants in the development of their district, thereby transforming their view of the city and short-circuiting the normal processes of urban development.