Author(s)
Belzunce, Díaz-Mauriño y Millán Arquitectos
Eduardo Belzunce Tormo (ES)
Juan García Millán (ES)
Luis Díaz-Mauriño (ES)
Client(s)
Basque Government (central housing and architecture department)
Competition team
Eduardo Belzunce Tormo (ES)
Juan García Millán (ES)
Luis Díaz-Mauriño (ES)
Javier Belzunce Tirmi (ES)
1996
Between centre and outskirts, estuary and mountain, urban and natural, the site is of a heterogeneous nature. The very closed in old district prompted the idea of creating long buildings close to one another. Above, small towers filter around a fragmented landscape. Their bases are stairway-buildings which descend in a zigzag as far as the limits of the site. The transition spaces between the buildings are important: somewhere between dense urban and less dense residential fabric, they are at one and the same time a window on the open space, a pedestrian street, a playground, and a sloping wooded park.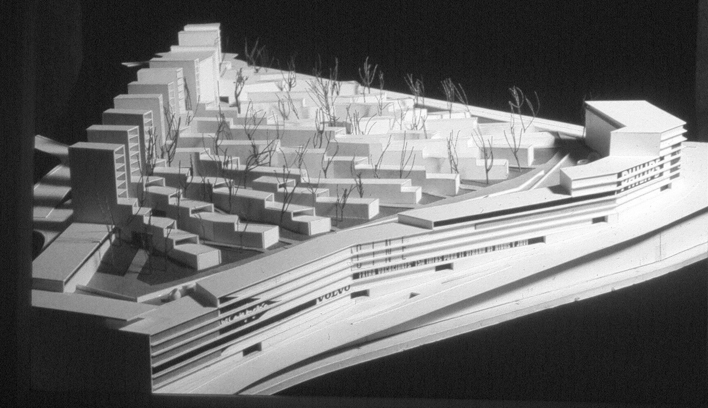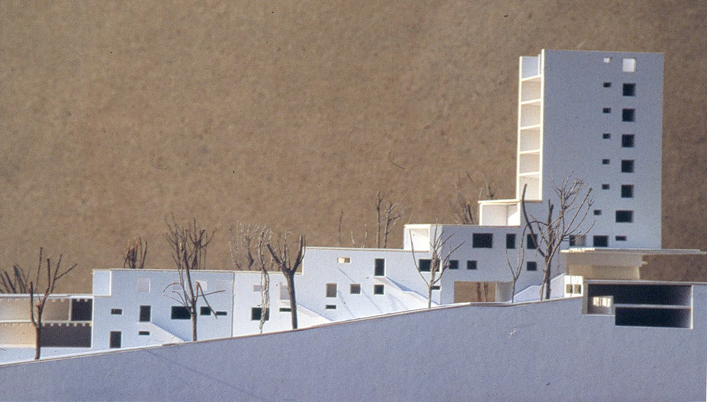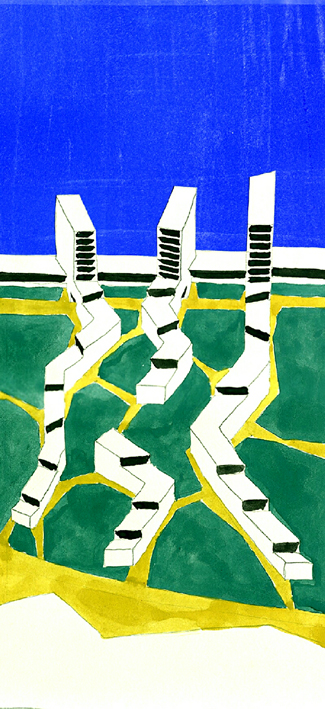 1997-2002
After the competition, the winning team realised that there was already a plan for the Mina del Morro zone.  However, the city respected the regional government's undertaking vis-à-vis Europan, and accepted the experiment. The winning team was commissioned to review the partial Zoning Plan and make it compatible with the project proposal. In parallel, the runner-up team (Francisco Burgos Ruiz, José Maria de Lapuerta Montoya) was commissioned to prepare the urban development plan for the district. Both plans were approved in 1999. Numerous alterations occasioned by new infrastructures and by changes in the topography obliged the winning architects to partially review their project of ideas (change of orientation, splitting into two of initially hybrid buildings...).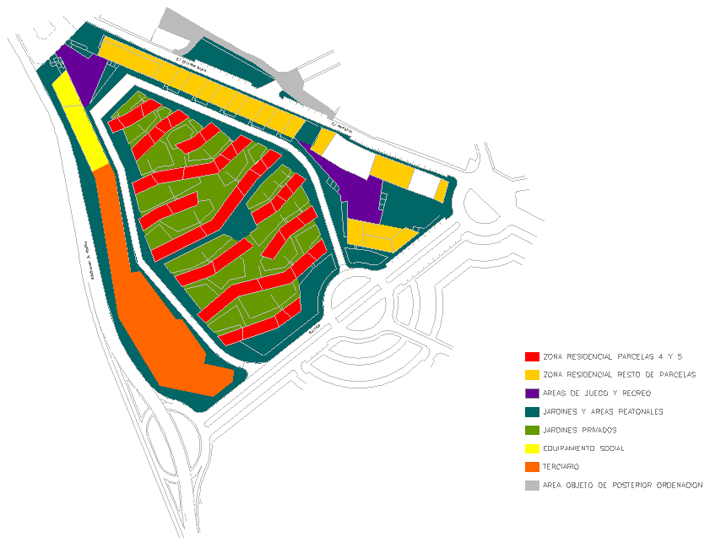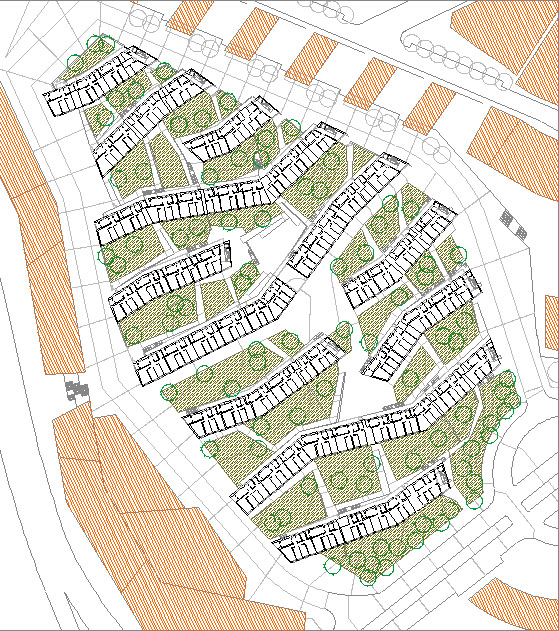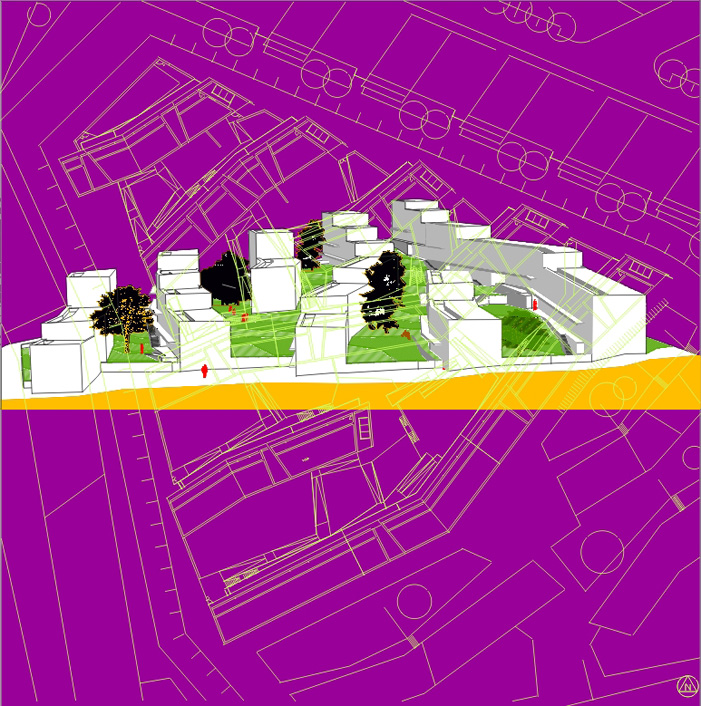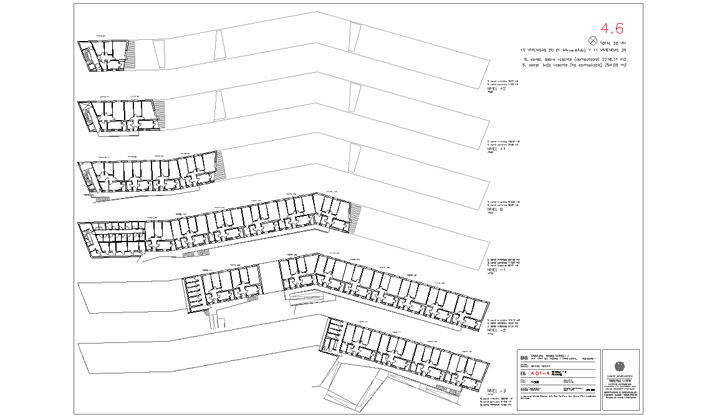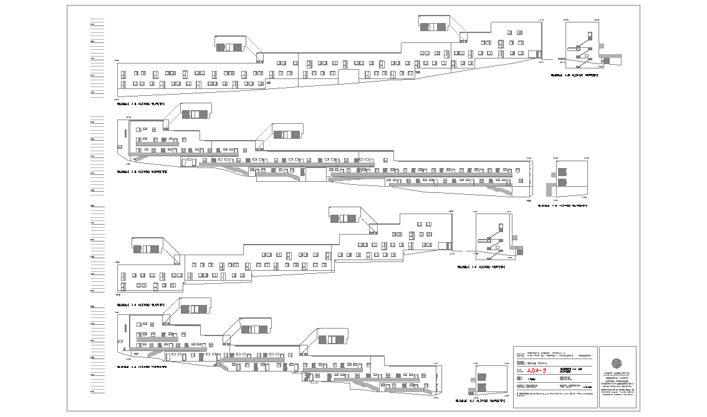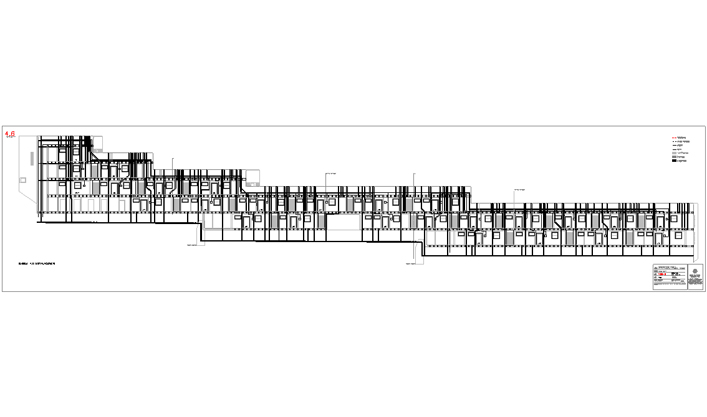 2003-2005
The winning architects were engaged for 84 housing units on one of the plots in the overall plan and in 2000 won a competition for another plot, with construction set for 2004/2005.
Because of land divisions on the site, certain parts of the project have developed independently, which tends to make the overall scheme less homogeneous. However, this is not necessarily a bad thing since it produces architectural diversity.