Edited by Europan
48 pages
January 2006
Format 15,5x17cm
Public price: €6.00 (Postage not included)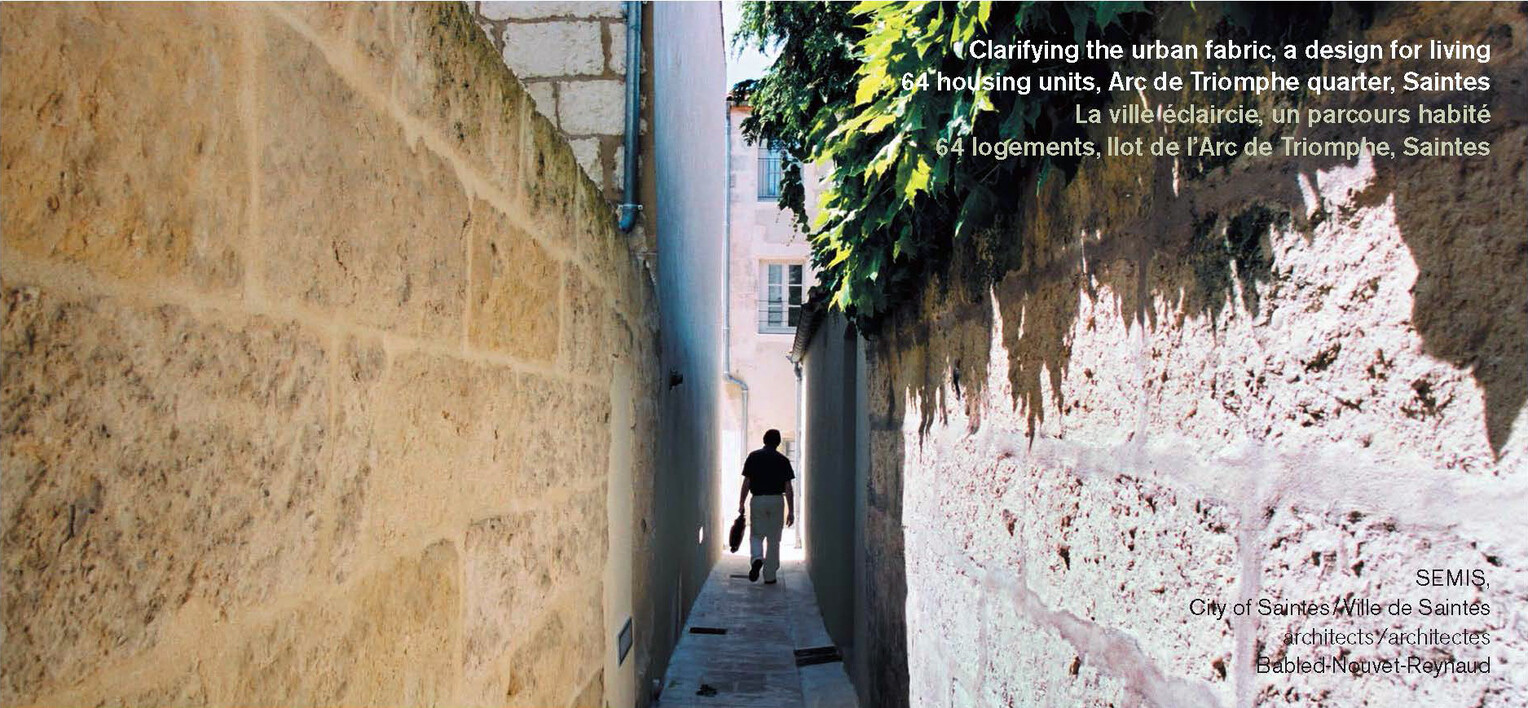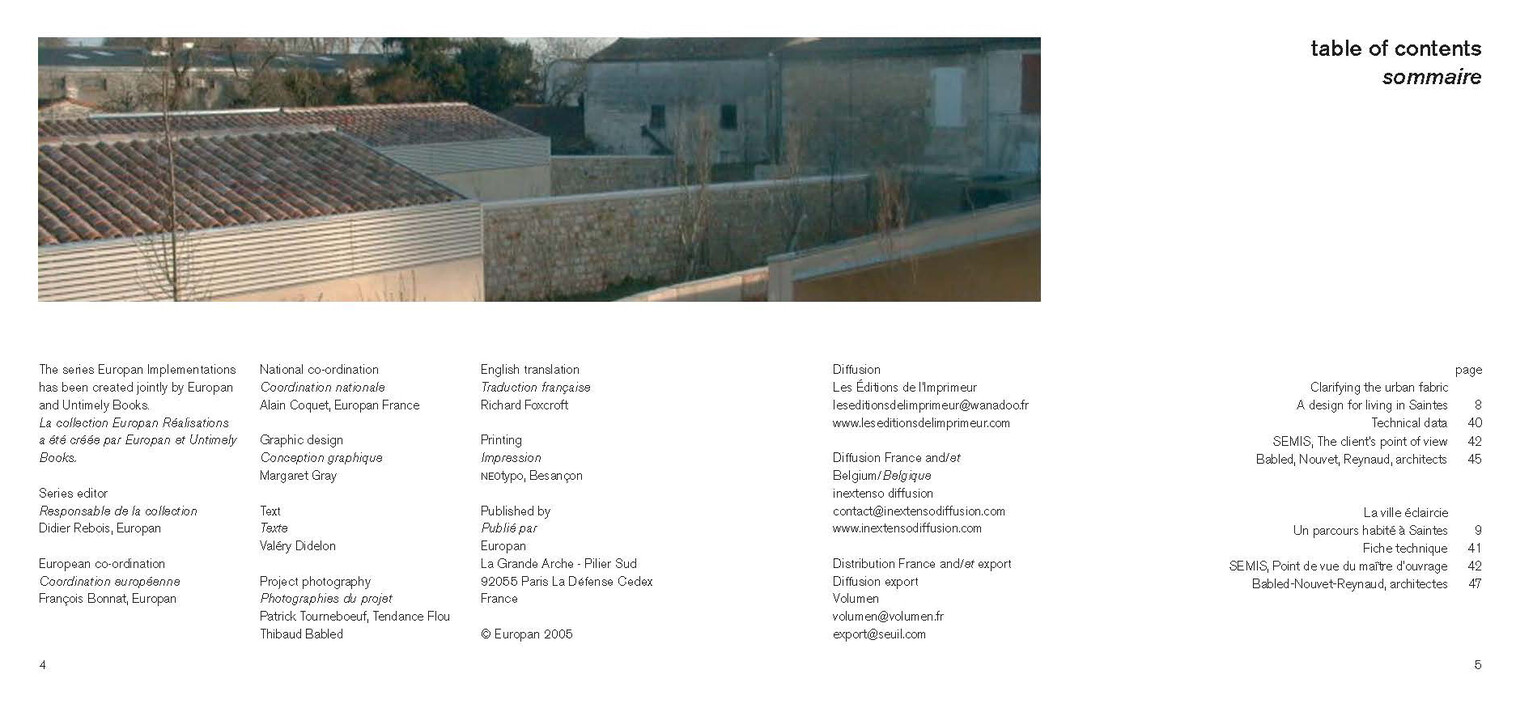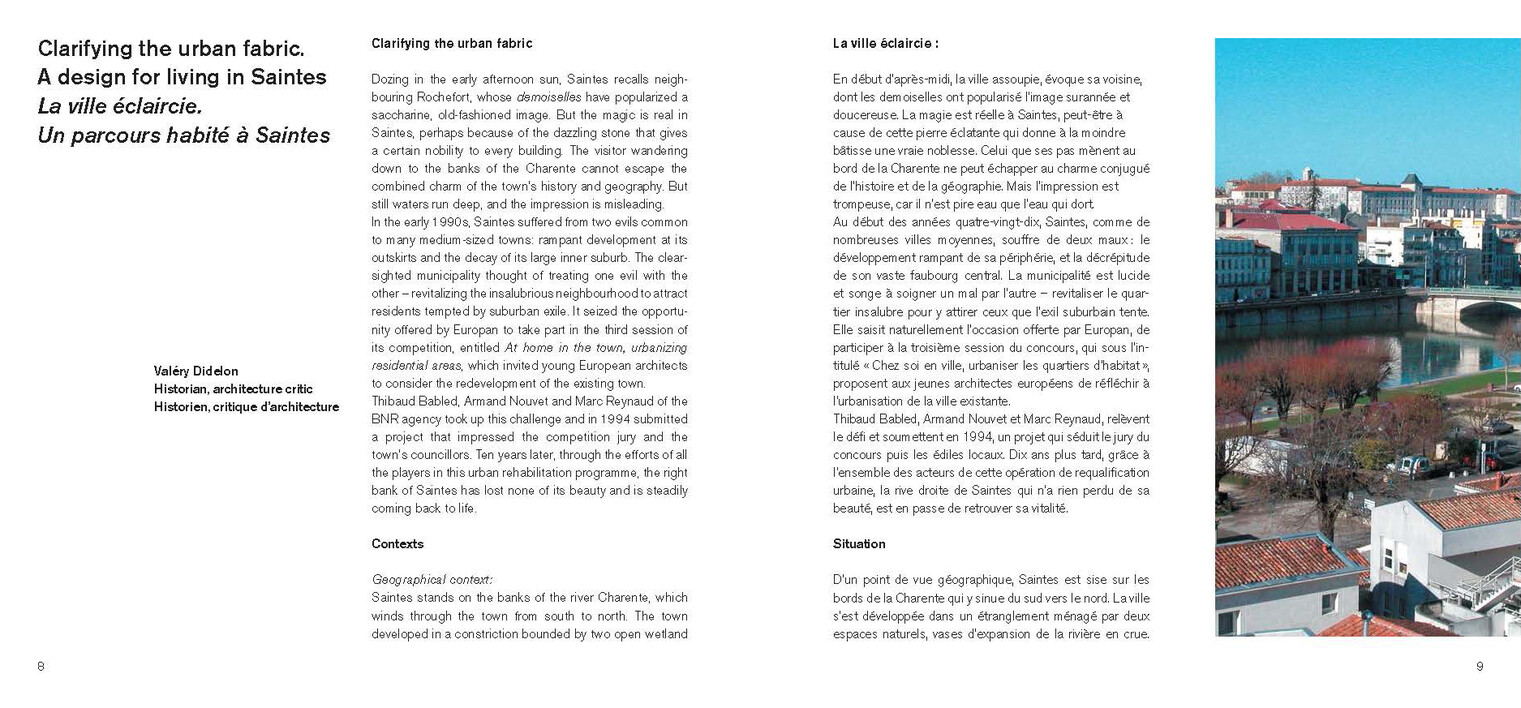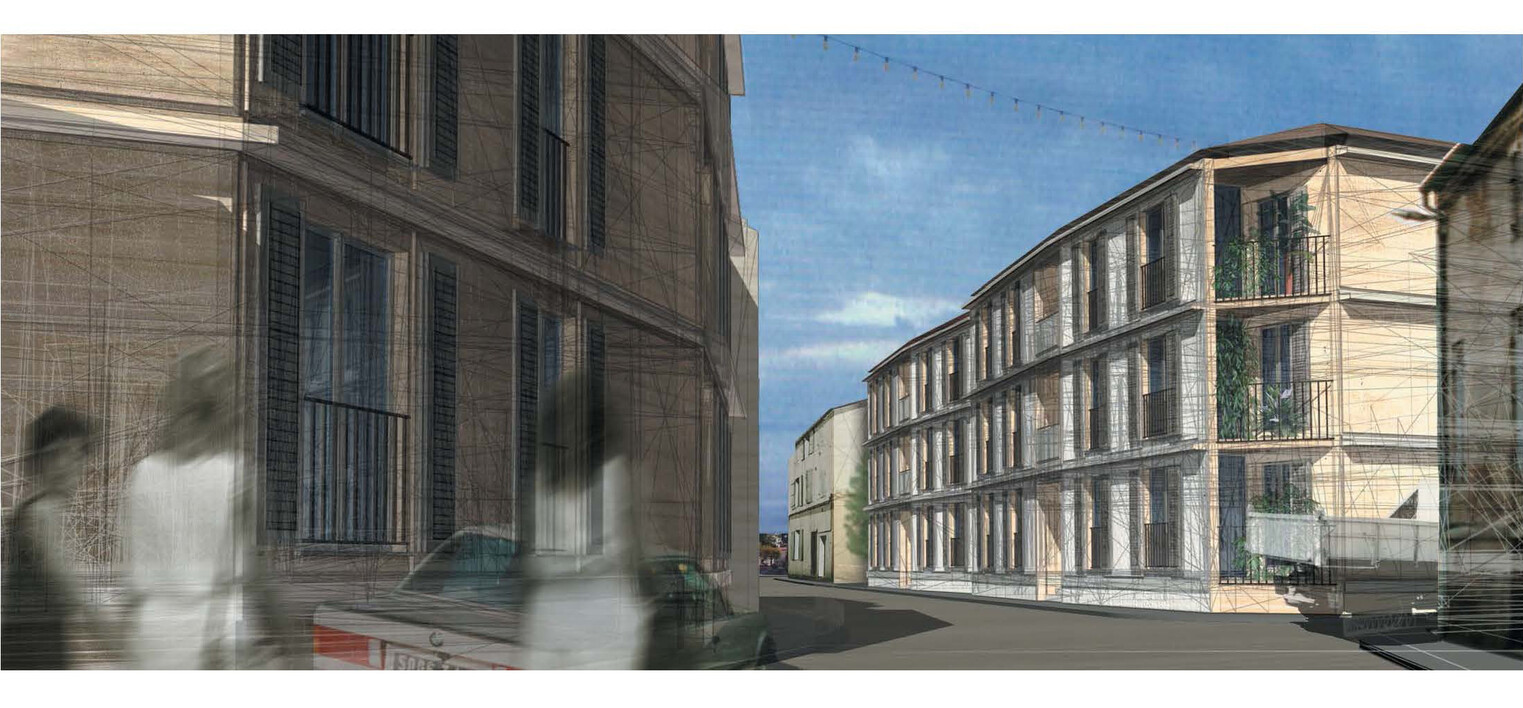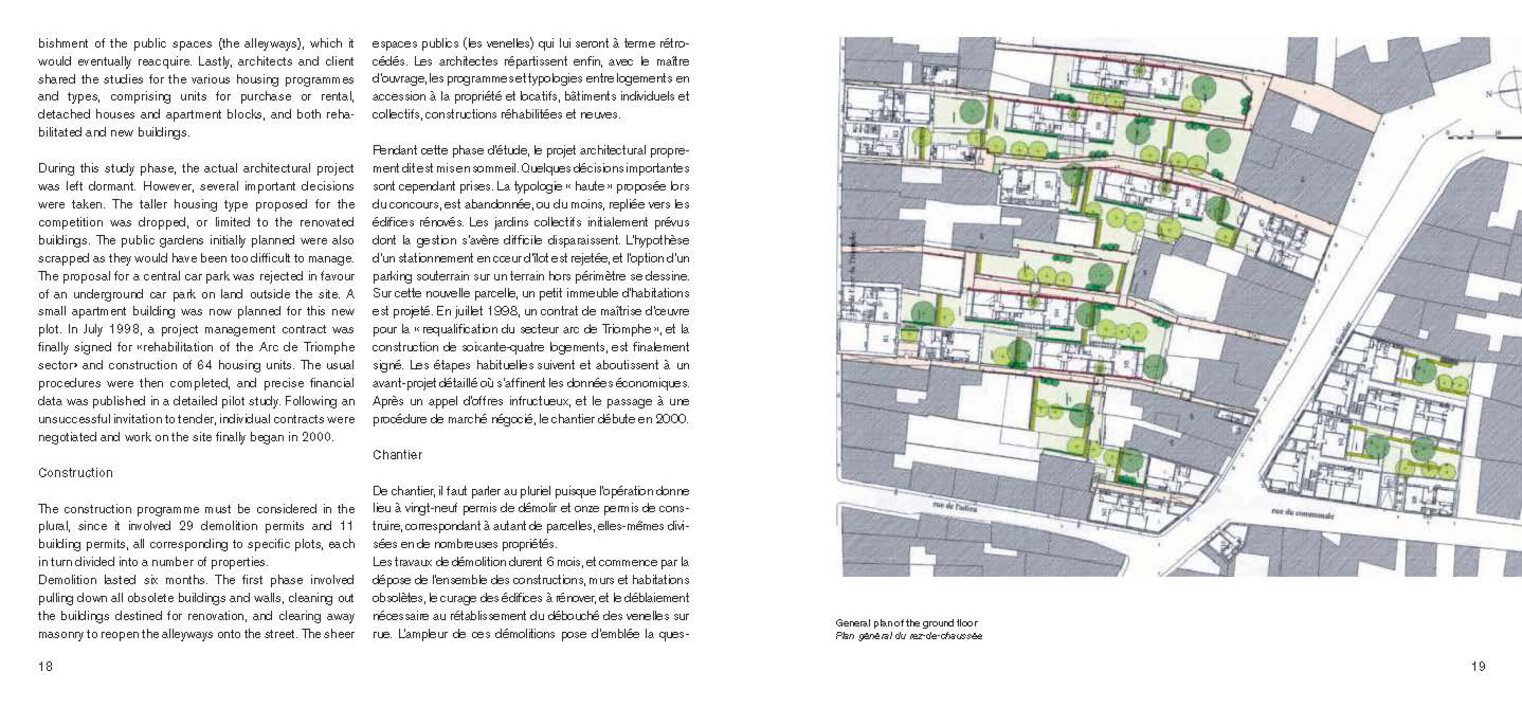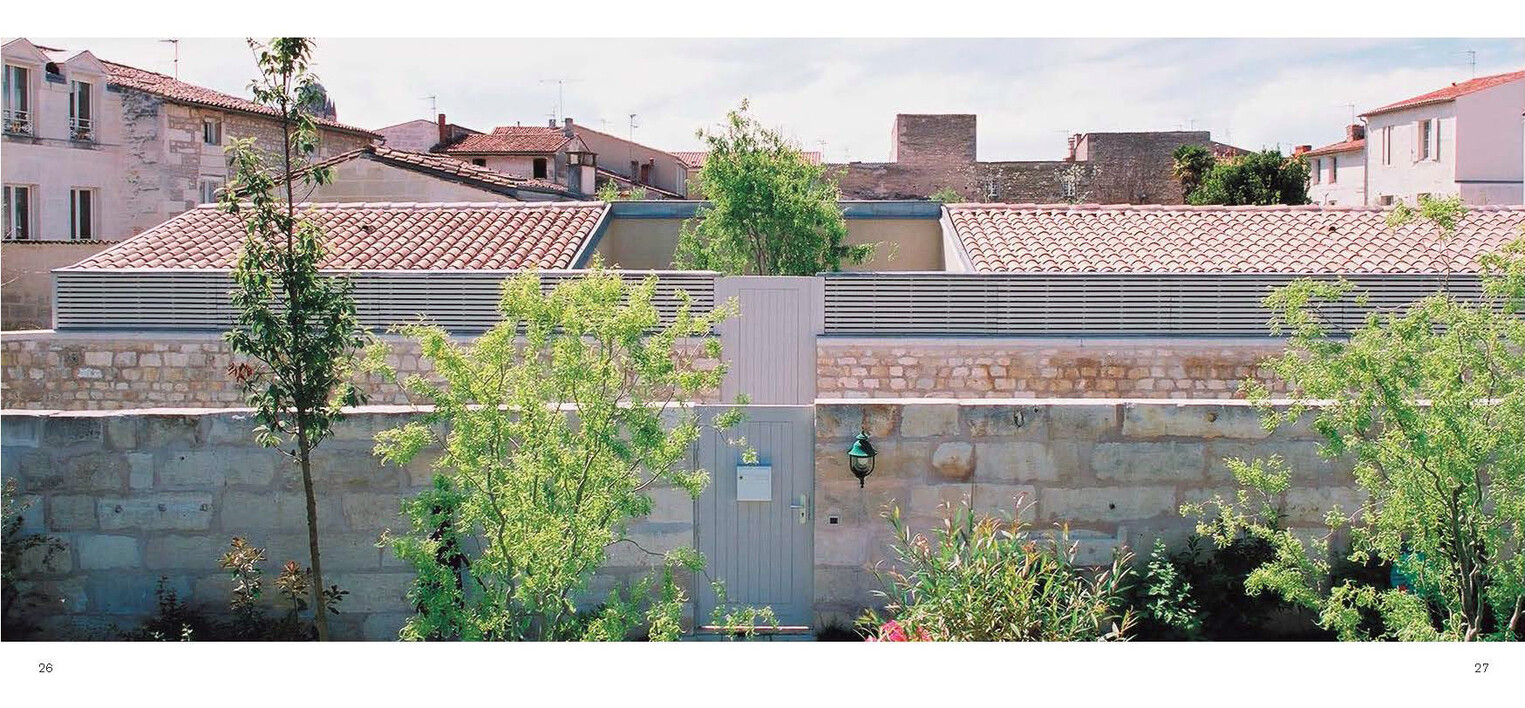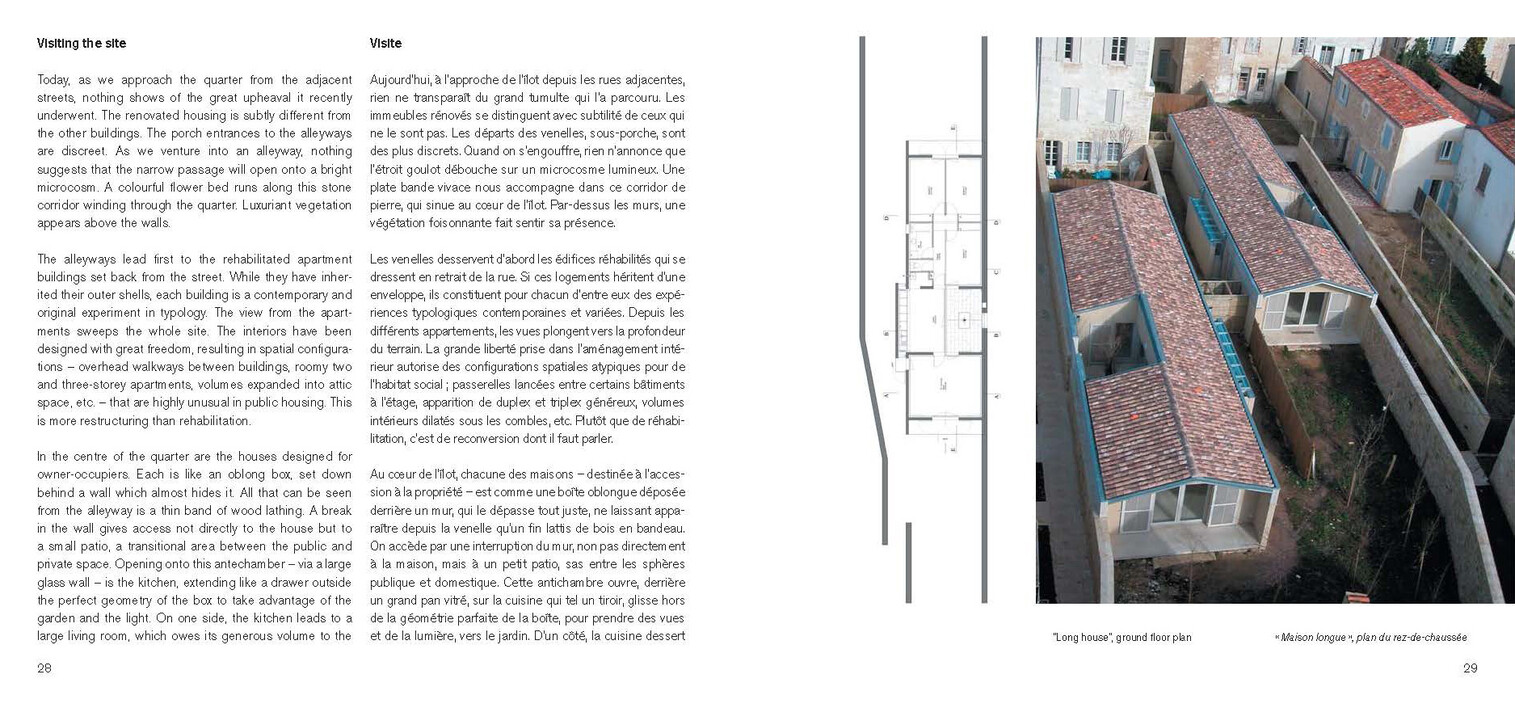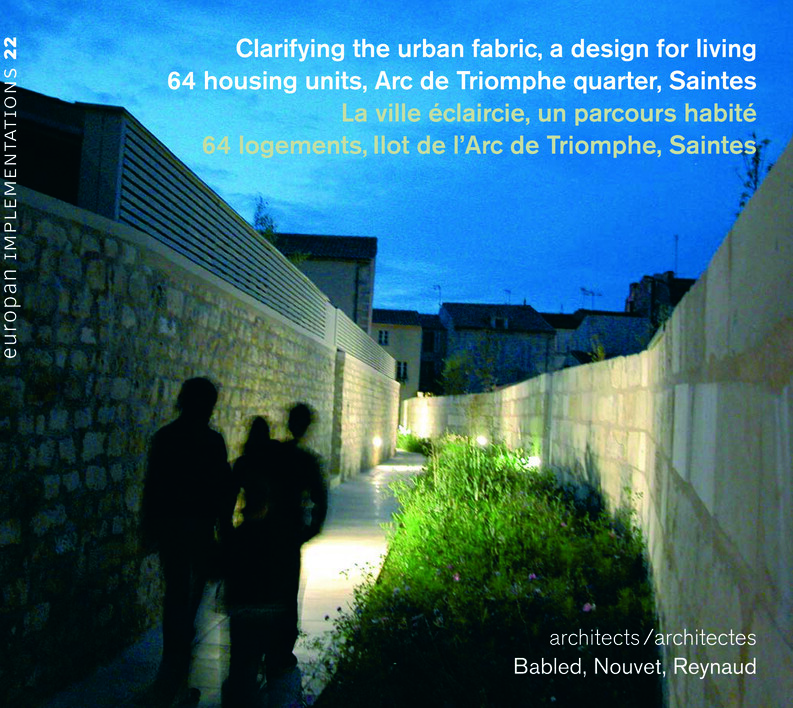 Clarifying the urban fabric, a design for living
Monograph No.22
64 housing units, Arc de Triomphe quarter, Saintes (FR)
Architects: Thibaud Babled, Armand Nouvet, Marc Reynaud
Client: SEMIS
How to transform a historic suburb giving it a new meaning while at the same time revitalising what is already there? Which increase in value to bring to these districts in order to promote social life and to ensure their revitalisation? How in an historic context to create urbanity?
The architects Thibaud Babled, Armand Nouvet and Marc Reynaud, winner of the Europan 3 competition for the site in Saintes (France), have developed a concept which bases on the desire to retain the unitary nature of the whole main block, while increasing density at its centre by reactivating a network of alleyways, with alternating gardens and buildings. They overlay a stratum of new construction on the pre-existing urban structure. So, through this concept they bring a value added by public spaces to promote social life as a way of revitalising existing districts, rather than the quality of the architecture itself.
They develop a project in which they propose to think in a new way about the transition between private and public in an attempt to open up the interior of the building to the public space in stages from the most private to the most urban.
At the end, the interior of a vast existing old city block has been reworked in strips alternating construction, private gardens and public alleys providing numerous routes, which cut through. To let in the public space of the street, by alleys within the interior of a city block to serve terrace houses and permit shortcuts has raised along all the process questions of the boundaries between private and public.