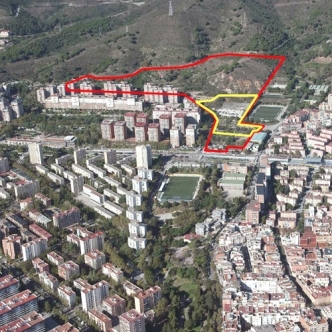 Project Scales L/S - Urban and architectural


Location Canyelles - Nou Barris District, Barcelona
Population Barcelona 1,604,555 inhab. / Nou Barris 164,648 inhab. / Canyelles 6,953 inhab.
Strategic site 11,2 ha – Project site 2,35 ha
Site proposed by Urban Ecology area, Barcelona City Council
Actors involved City Council of Barcelona (urban ecology and districts), neighbors
Owner of the site Barcelona City Council
Post-competition phase Town planning development or partial development projects


Team representative Architect
A multidisciplinary team is recommended with biologists, landscapers, engineers, environmentalists, etc.