The Synthetic Site Folder and Site Brief are available for free.
Please register and login to access the Complete Site Folder.
Data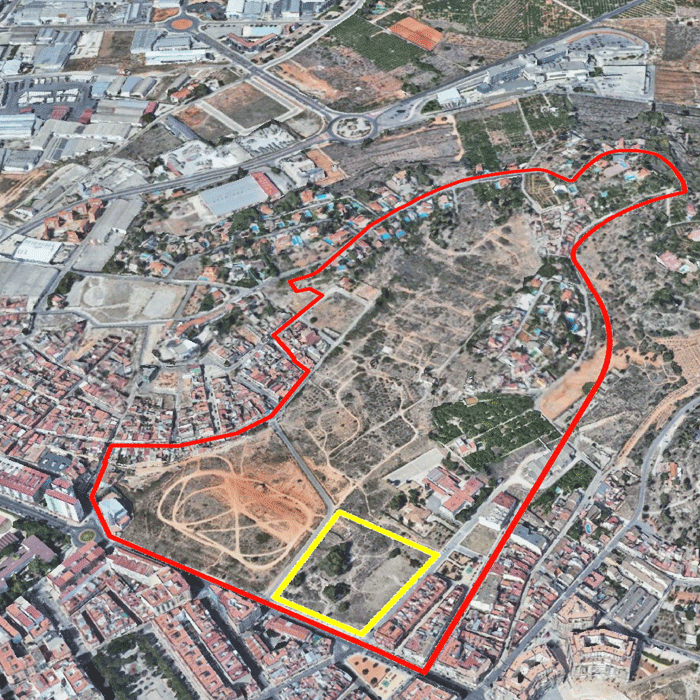 Alzira (ES)
Scale L urban / S architectural
Team representative architect, town planner, landscaper
Location Alzira, Valencia
Population 44,352 inhabitants
Strategic site 12.5 ha - Project site 10.945 sqm
Site proposed by Valencia Regional Government
Actors involved Alzira Municipality
Owner(s) of the site Public/private
Commission after competition Urban development & architecture works
More Information
Urban City Strategy
At facing new challenges and social dynamics, the Alzira Municipal Council ambitions exploring new ways towards urban and environmental sustainability by innovative means that will favour its resilience. It aims at solving problems inherent to disseminated suburbia, alike the isolation and disconnection of the existing neighbourhoods El Torretxo and l'Alquerieta, prioritizing its articulation and urban contextualization. Inclusivity, accessibility and equity must stand as the singular objective of the proposed intervention.
This peripheral condition also offers the possibility to rethink the municipality's connexions, suggesting new accessing possibilities to the city and the main hospital, integrating diverse pre-existing realities and generating a new urban landscape that emerges from a multi-scalar analysis..
Site Definition
The city of Alzira awaits an exemplary action in terms of environmental, social and economical sustainability, responsible with the environment and having a direct impact on the citizens' life standard. The site englobes an unbuilt ground zone, abandoned agricultural fields located in between the degraded urban fabric of the Alquerieta neighbourhood, together with the disseminated residential buildings of the Torretxó that characterises periphery. This enclave is a strategic hinge between pre-existing and consolidated fabrics. Furthermore, it represents a unique opportunity because urbanisation will permit relocating lots to a flood-free height and enhance matters relating to mobility and connectivity. Public titularity of most of the ground offers the possibility to develop this sector with a holistic project that considers residential uses, allocations and public spaces, starting with a thought on matters such as the city limits, its integration potential and the enhancement of its resilience capacity.
How Must Metabolism and Inclusivity Be Developed and Connected?
The proposed site is located in a free urban land sector that the municipality is currently developing. This growth area is being incorporated to the urban system, bringing the opportunity to integrate the different pre-existing urban fabrics within an equipment program and by prioritizing connexions with the county hospital, as well as the city's accessibility.
The sector location in relation to the consolidated city implies connecting the necessary elements to obtain an adequate integration, based on sustainable urban mobility on different transportation means (prioritizing intermodal nodes and pedestrian and bike mobility).
The limits of the proposed lot aim at assessing the efficiency and efficacy of the transformation processes. The point is to minimize environmental impact through bioclimatic strategies applied to the project and its construction, and to optimize the passive reaction of the climatic environment through the building's program, its shape, orientation, resorting to natural ventilation.
This proposal sets the starting point for a dynamic, inclusive plan that spans several zones of the city with different economic, social and cultural profiles. The mix of uses and the set-objectives of design innovation and the sustainable materiality of the building will contribute to this plan.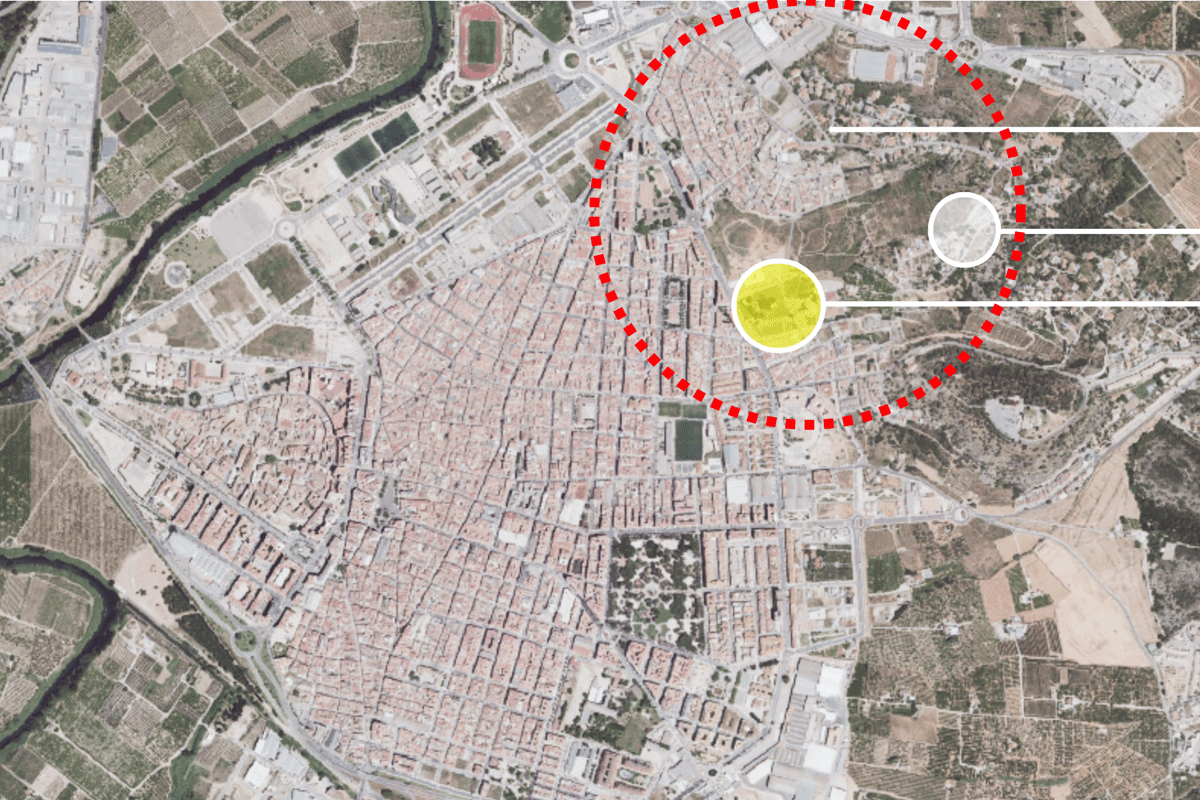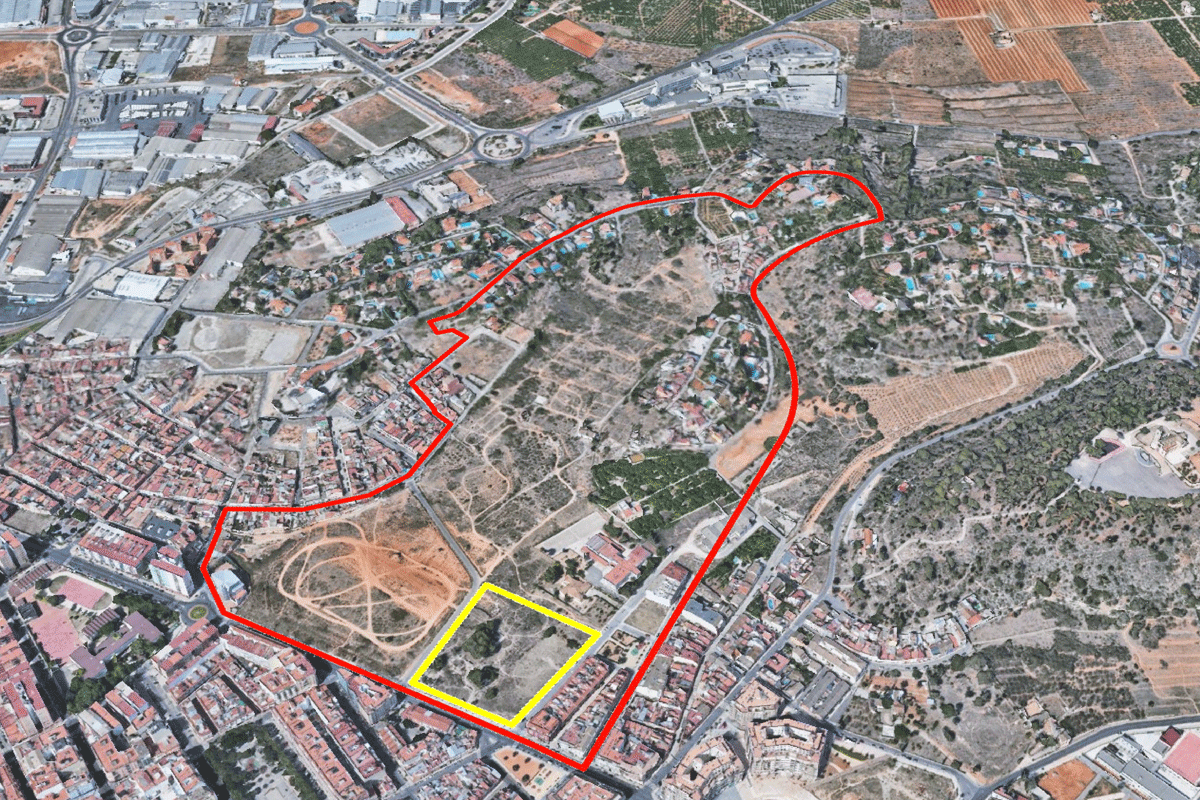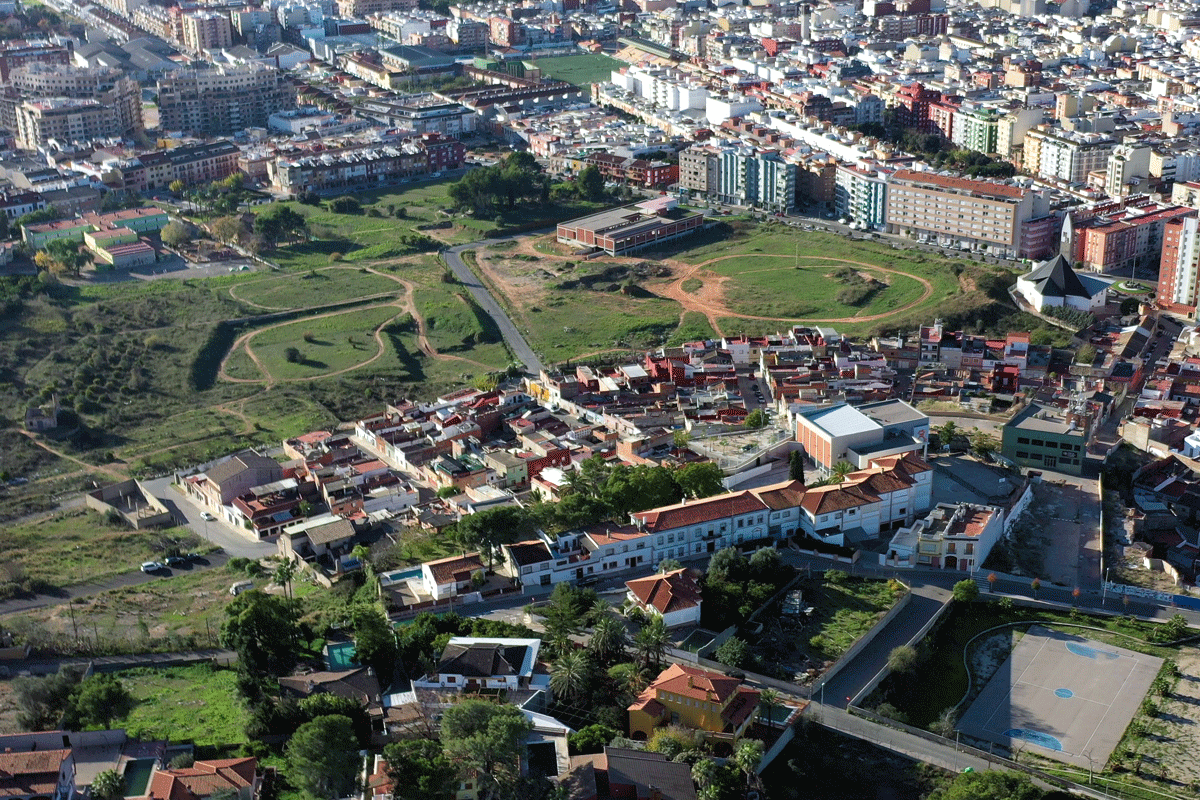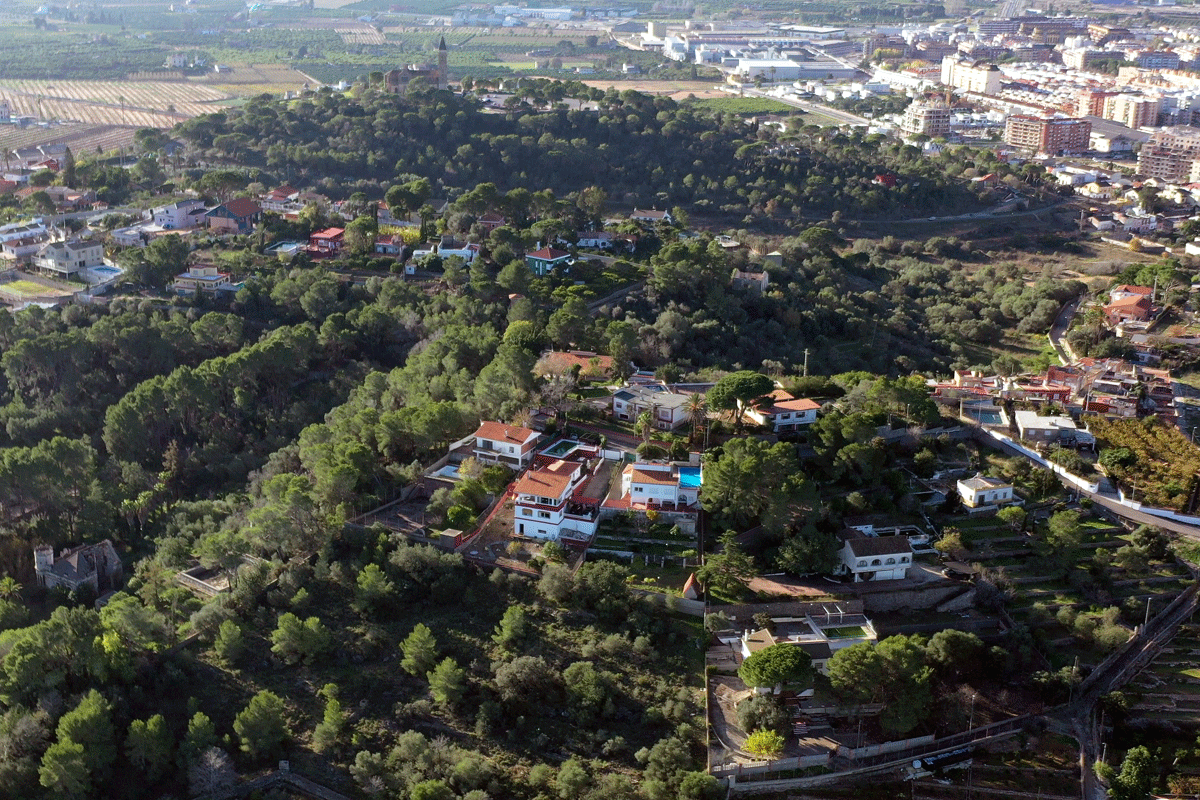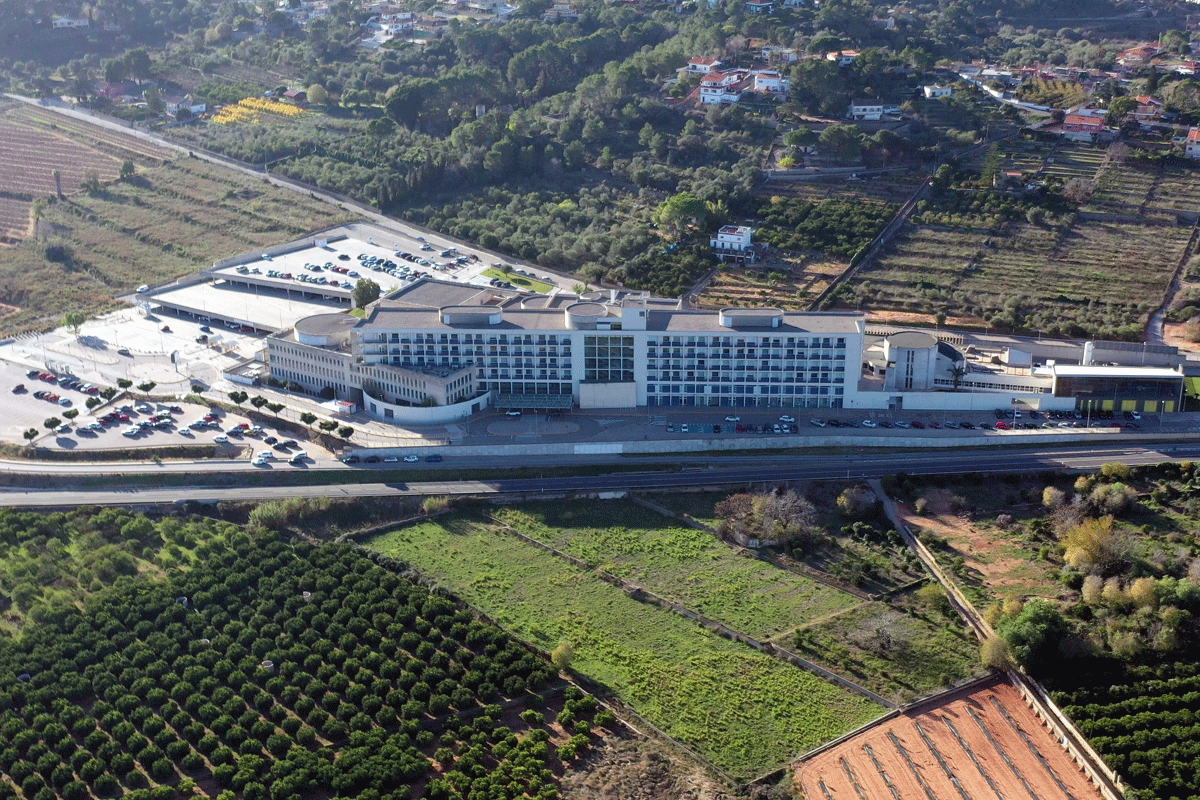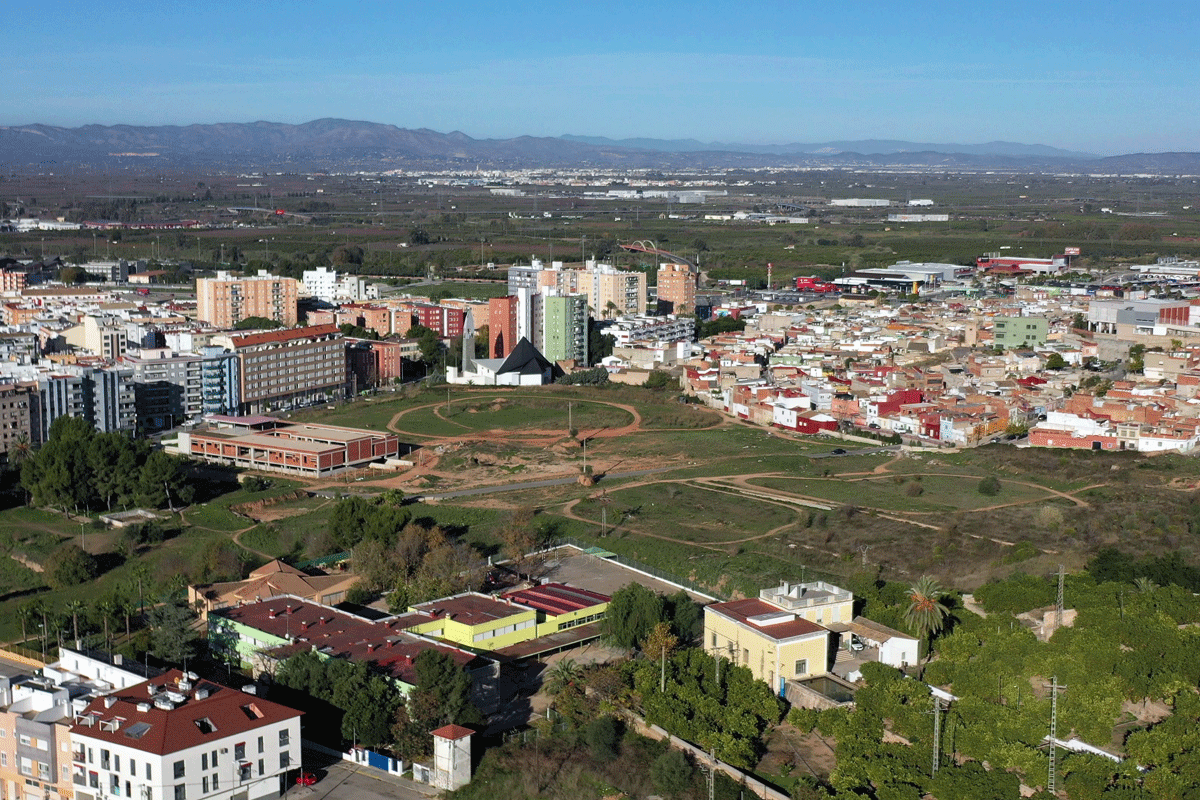 Questions on the site
We need to confirm if the maximum high is ground floor + 4 or ground floor + 5 floors for housing.

Por favor, aclaren si la altura máxima es planta baja + 4 o bien planta baja + 5 plantas de vivienda
Maximum high is ground floor + 5
Se considera la altura máxima de la edificación: planta baja mas cinco alturas. PB + 5
We would like to know if there are any program (uses and areas) for Tertiary GFA in order to assign the 5000 sq m

Quisiéramos saber si existe algún programa específico (usos y superficies) para los 5.000 m2 de equipamiento.
The program is open. Uses and areas are not defined for tertiary 5000 sq m
Es abierto. No está definido el programa de usos y superficie para los 5.000m2 de equipamiento.
In Residential gross floor area (GFA), is it included the balconies? and acces galeries? Are underground tertiary uses allowed?

La edificabilidad residencial (m2 techo), ¿incluye balcones? ¿galerías de acceso? ¿Se permiten usos terciarios en subsuelo?
Balconies and green terraces that are not closed in 3 sides won't be counted in terms of gross area even if they are roofed. Anyhow, keep in mind it is an ideas competition. Underground tertiary uses are allowed.
Los balcones o terrazas ajardinadas no cerrados por los tres lados no computarán a efectos de edificabilidad a pesar de estar cubiertos. En cualquier caso, se recuerda que se trata de un concurso de ideas. Sí se permiten los usos terciarios en el subsuelo.
Is parking included in the 24,331 m2 of residential building area?

¿En los 24.331 m2 de edificabilidad residencial está incluido el aparcamiento?
No, the parking area is not included in the residential building area.
No, la superficie de aparcamiento no se incluye en la edificabilidad residencial
In the report of the site visit it is said that the 5000m2 of tertiary use initially indicated in the program are assigned as residential building. Is the plot (yellow area) therefore without tertiary use?

Del documento resumen de la visita al emplazamiento se deduce que los 5000m2 de uso terciario inicialmente indicados en el programa pasan a asignarse como edificabilidad residencial. Por tanto, ¿queda sin usos terciarios la macromanzana (zona amarilla)?
Yes, indeed. The 5,000 m2 of tertiary use initially indicated in the brief are assigned as residential building.
Si, así es. Los 5000m2 de uso terciario inicialmente indicados en el programa pasan a asignarse como edificabilidad residencial.
Is it possible to know where are located the heliport, and the expected emergency equipments?

¿Es posible conocer la localización del helipuerto, y las dotaciones de emergencias previstas?
Cf. 0-New_Docs_after_Launch "Sector PP11. Current planning"
This query has to do with the brief for the plot: On the scale S (yellow perimeter) the program is residential, but what is the program for plot L (red perimeter)?

Esta duda tiene que ver con el programa de la parcela. En la escala S (perímetro amarillo) el programa es residencial, pero cuál es el programa de la parcela L (perímetro rojo)?
Scale S for the site proposes a plot for residential use. Scale L for the site includes planning sector PPR11, with public service uses. The municipal police building, the regional emergency heliport, the district fire station and Civil Protection facilities are envisaged for the site.
La escala S del emplazamiento se propone una parcela de uso residencial. La escala L del emplazamiento incluye el sector del planeamiento PPR11 con usos dotacionales. Se prevén el edificio de la policía local, el helipuerto de emergencias comarcal, el edificio de bomberos comarcal, y las instalaciones de protección civil.
Is there any reason why this plot has historically remained undeveloped?

Existe alguna razón por la cual esta parcela ha permanecido historicamente sin desarrollar?
The plot is on land in a planning sector marked for initiatives. Previously, the owners did not proceed with any initiatives. The uses envisaged by the town council have now motivated interest in its development.
La parcela está situada en los terrenos de un sector previsto en el planeamiento para su gestion.
Anteriormente, los propietarios no han tomado la iniciativa.
Los usos previstos por el ayuntamiento motivan el interés para su desarrollo actual.
El desmontaje topográfico de la parcela es muy peculiar, es posible obtener un plano topográfico detallado?
Cf. ES-Alzira-PS-M1.dxf,  ES-Alzira-PS-M2.dxf,  ES-Alzira-PS-M3.dxf
Is it posiible to present a project individually as an architect, without a team? In the brief it is said that the team should include civil ingeneers, movility and landscape designers, etc.
Yes, it is possible to register by your own
This site is connected to the following theme
Revitalization
Making Territories Performative


On these sites, the impetus for the transformation comes from the territory and from the use of all the resources (natural, ecological, infrastructural) to regenerate them.
Here, the territory needs to be reconnected to its social context to add new creative and cultural qualities.
Questions on the site
Fr. 18 June 2021
Deadline for submitting questions
Fr. 2 July 2021
Deadline for answers
Before submitting a question, make sure it does not already appear in the FAQ.
You have to be connected –and therefore registered– to be able to ask a question.
Please ask questions on sites in the Sites section.
Please ask questions on rules in the Rules section.
If your question does not receive any answer in 10 days, check the FAQ to make sure the answer does not appear under another label or email the secretariat concerned by the question (national secretariat for the sites, European secretariat for the rules).