Hattholmene Vattenstad
Karlskrona (SE) - Mention Spéciale
DONNÉES DE L'ÉQUIPE
Représentant d'équipe: Mateusz Mastalski (DK) – architecte
Associé: Ole Storjohann (DK) – architecte
Holmbladsgade 7, 2300 Copenhagen (DK)
+45 603 520 63 – hello@urbanspacearchive.com
Voir la liste complète des portraits ici
Voir la page du site en anglais ici


O. Storjohann & M. Mastalski
INTERVIEW en anglais
Cliquer sur les images pour les agrandir
1. How did you form the team for the competition?
We are former colleagues and doing an open competition together once a year has become a sort of hobby for us.


2. How do you define the main issue of your project, and how did you answer on this session main topic: the place of productive activities within the city?
What would be a contemporary version of Karlskrona's historic grid layout looking for a mixed and productive city? What would it mean to take Karlskrona's Image of a city in the ocean to an extreme? We not only created a very flexible grid of diverse plots that accommodate all kind of functions from Hotels to production, we also extended the grid into the water – opening up possibilities not only for houseboats but also aquatic farming.


3. How did this issue and the questions raised by the site mutation meet?
The challenge was that Karlskrona's centre is essentially on one island. How to extend this urban core onto the next Island, with enough connections for bikes, etc. but without blocking to much of the ship traffic?
4. Have you treated this issue previously? What were the reference projects that inspired yours?
Industrial harbour transformations are popping up everywhere, and there are some good examples like the North Harbour in Copenhagen or SNA's proposal for Pargas. However, Karlskrona has such a unique geographical and historical setting that we tried as much as possible to find inspiration in Karlskrona itself.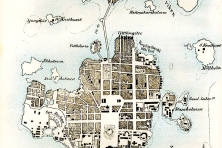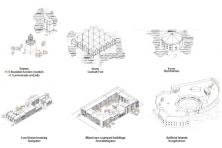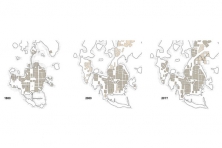 5. Urban-architectural projects like the ones in Europan can only be implemented together with the actors through a negotiated process and in time. How did you consider this issue in your project?
The challenge of competitions are the limited dialogues with local actors and citizens you are designing for. We try to solve this by creating a concept with a strong idea but resulting in a flexible structure of essentially placeholders or containers for opportunity.


6. Is it the first time you have been awarded a prize at Europan? How could this help you in your professional career?
We were previously shortlisted in Europan 13 for the site in Graz (AT). However, participating in Europan is for us a bit like participating in the Olympic games – it is a beautiful idea, and it is the participation that counts. Europan represents a big pan-European Knowledge Generation and a way of sharing projects. Personally, it gives us a free space to experiment and try out new ideas away from our daily professional work.