Exposed City
Alcoy (ES) - Lauréat
DONNÉES DE L'ÉQUIPE
Représentante d'équipe : Maria Langarita (ES) – architecte
Associé: Victor Navarro (ES) – architecte
Collaborateurs: Adrián Ubeda (ES), Mónica de la Peña (ES), Policarpo del Canto (ES) - architectes
Calle Grijalba 8, 28006 Madrid (ES)
+34 915645984 - estudio@langarita-navarro.com - langrita-navarro.com
Voir la liste complète des portraits ici
Voir la page du site en anglais ici


V. Navarro et M. Langarita
INTERVIEW en anglais
Cliquer sur les images pour les agrandir
1. How did you form the team for the competition?
We have been running the office for more than ten years and we are lucky to count with extremely talented people. For the Europan 14 we mixed our expertise with young enthusiasm, it was a great team.


2. How do you define the main issue of your project, and how did you answer on this session main topic: the place of productive activities within the city?
The brief of the contest was asking to develop a new city centre for Alcoy. The goal of the design was to produce an amplified urbanism able to promote a compact city with a tapestry of uses and social proximity, and to give character to the indistinct Al Azraq Plaza.
The project seeks to create a significant centre based on the possibilities of the productive city carried out on three levels:
- TERRITORIAL SCALE: Geographical awareness and productive city skyline.
- URBAN SCALE: Producing diversity and intensifying exchanges and events.
- BUILDING SCALE: Increasing contact and providing space for innovation.


3. How did this issue and the questions raised by the site mutation meet?
Alcoy is an amazing city and has the best qualities of the Mediterranean city: dense, complex and socially intense. The city has a dramatic orography and a very interesting 20th industrial past. In our proposal we try to involve all these conditions with the productive city in an innovative way. We proposd an urban strategy which turns out to be a "Productive matrix", designed to provide support for emerging productive spaces as a mixed tapestry of residences, offices, urban gardens or small workshops.
4. Have you treated this issue previously? What were the reference projects that inspired yours?
Yes, we could say that this project has been a summary of several ideas that we have been working on in the last years, in the theoretical field as well as in our practice. The project is based on the understanding that buildings cannot be longer seen as an unity or a closed object but as a heterogeneous group of agents. According to the consistency of the matter that constructs and inhabits the buildings it is possible to establish a stratification of changes where tenacity, resistances and affections can be managed by people. Usually we relate architecture to inorganic and inert manifestations, to all that is hard and slowly erodes. We call that part of the architecture the Bust. However, we claim an alternative look to its complementary organic and soft side. One that breaks down and leaves no trace when it disappears. One that is easy to handle and requires actions and affections from its inhabitants to activate it. One that cannot be preserved without them. To that architecture and to the world it builds what we call Pelt.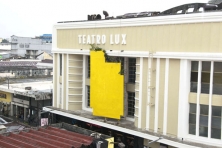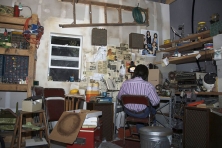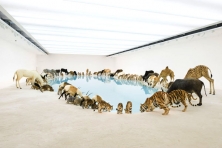 5. Urban-architectural projects like the ones in Europan can only be implemented together with the actors through a negotiated process and in time. How did you consider this issue in your project?
Time is the main issue of this research. The challenge is to think how are the cities able to deal with the unexpected, with all that has to come and that we cannot imagine now. The design has certain rules but at the same time it is an open field for adaptation and change. All the actors are important, the process must be inclusive.


6. Is it the first time you have been awarded a prize at Europan? How could this help you in your professional career?
No, this is the second time since we already won Europan 13 in Barcelona. To be awarded is always exciting because it gives the opportunity to develop your ideas and winning also helps and encourages you to keep on researching with a certain confidence.