Medieval Experimentarium
Landshut (DE) - Mention spéciale

DONNÉES DE L'ÉQUIPE
Associés : Anđela Karabašević (RS), Ana Petrović (RS), Aleksa Bekić (RS), Marija Matijević (RS) – architectes, Vladislav Sudžum (RS) - ingénieur
AKVS ARCHITECTURE
Stanoja Glavaša 16/7, 11060 Belgrade (RS)
akvs.arch@gmail.com / www.ak-vs.com
PORTRAIT D'ÉQUIPE
INTERVIEW
Cliquer sur les images pour agrandir
1. How did you form the team for the competition?
AKVS architecture was founded in 2013 by Anđela Karabašević and Vladislav Sudžum, an architect and an engineer, both with backgrounds in mathematics. Over the years, the studio has participated in over 40 national and international architectural competitions, including Europan 15, many of which have been awarded and some are currently in the design development stage.

2. How do you define the main issue of your project, and how did you answer on this session main topic, Living cities?
MEDIEVAL EXPERIMENTARIUM infuses life into the historical milieu of the old prison building of Landshut. Light steel structure, a skeletal double of the two prison wings, is carefully inserted into its courtyard to act as a support system – together the two become a cultural catalyst for the town and its emerging creative scene. This new Vertical Promenade allows for multiple access points into the old, once highly restricted building, opening it entirely to the public. The project speculates about future co-habitation models, where people would live, learn, work, play and grow together in one circular self sustained system. Creators, temporary tenants, and daily visitors are all part of a vibrant co-existence within newly formed hybrid ecosystems of the Experimentarium, born of symbiotic synergies between old and new, nature and culture.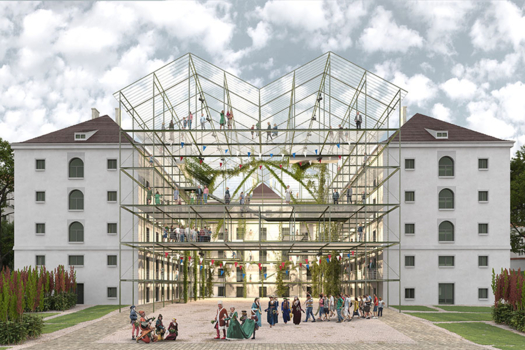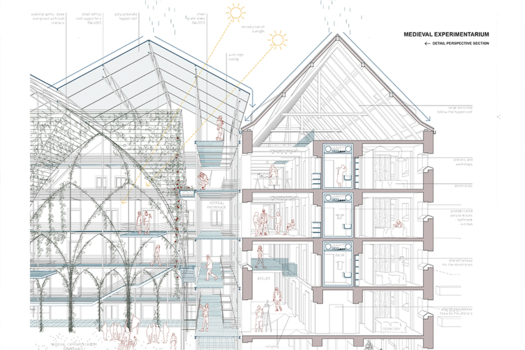 3. How did the issues on metabolic and inclusive vitalities and the questions raised by the site mutation meet?
For us, it was very important to open the old prison building to the public, in inspiring and unexpected ways, and to create opportunities for new life scenarios to occur here in the future. The transformation of a restricted prison into a public experimentarium, open to all, on multiple levels, means that one could literally enter the building through what once was a barred window of an old prison cell! Inside the prison, in order to stay true to the historical prison architecture, we keep the existing spatial configuration, but change the access and walking routes, and open up spaces for more air and light to accommodate new creative programs– workshops and ateliers, galleries, temporary dormitories and collective spaces. The Promenade creates a dynamic vertical public space, exposed to sunlight and airflows and overgrown in lush climbers – covering a large collective Grand Hall in its centre. The new hybrid ecosystem of the Experimentarium would become an important place of exchange, co-learning and biodiversity for the city of Landshut in the future.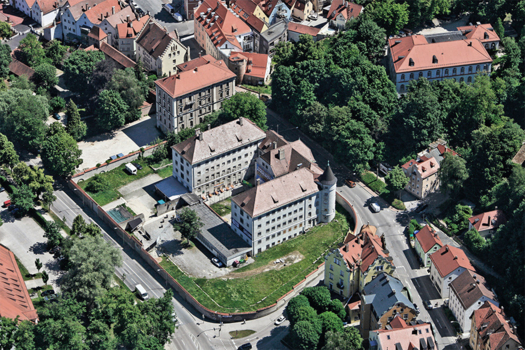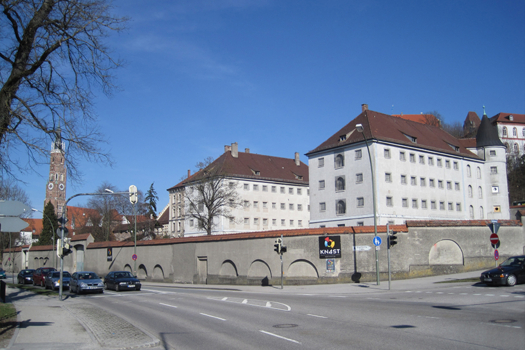 4. Have you treated this issue previously? What were the reference projects that inspired yours?
Yes, vitality of spaces is very important for us – we devote a lot of time in our design process to research and understand the existing energies of the spaces we work with, and how our intervention may affect or create new energies in the future. In our previous Europan 15 projects – CO-BLOCK(s) in Rotterdam (NE) and MIRADORES PROLIFICOS in Lasarte-Oria (ES) – we worked with existing natural and human energies of local communities and spaces to create new housing models that encompass co-living, co-learning, co-playing, co-working and co-farming, all in one self-sustained system. When working with historical buildings, this process is even more complex and requires a lot of patience and sensitivity, a bit like on an archaeological excavation site, only here you also need to work out a living scenario for the future as well! We are now working on a project for re-programming and re-use of old abandoned buildings of Belgrade Railway Station, after winning first prize on an international competition in 2021.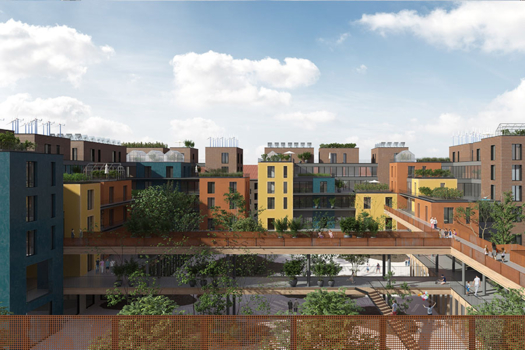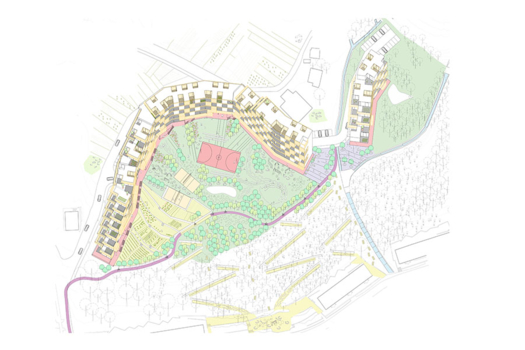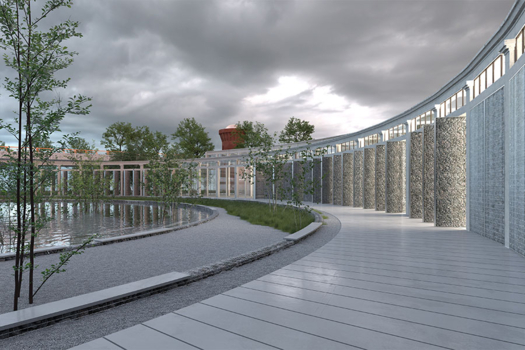 5. Urban-architectural projects like the ones in Europan can only be implemented together with the actors through a negotiated process and in time. How did you consider this issue in your project?
We imagined our project to grow and evolve gradually over time, together with the community, municipality and business investors of Landshut. We suggested three main stages:
(1) The new structure of the Vertical Promenade would enable access to the old building on multiple levels, as a reinterpretation of a standard construction or archaeological scaffolding, later to become a public space.
(2) The prison could then be repaired, transformed and ultimately revived for its new cultural program, in relation to the existing and future needs of the community.
(3) As the participatory process with the local community enfolds, the central structural Dome would turn into an overgrown Gothic Cathedral in the open, ready to host Landshut's traditional festivals and public events in the future!
6. Is it the first time you have been awarded a prize at Europan? How could this help you in your professional career?
Yes, it is! For us, Europan competition is important for the experimental approach it encourages, and for giving such experimental projects a chance to be actually implemented in real life. Most of all, we appreciate the unique implementation process that Europan offers – it creates platforms for architects, local communities and city representatives to all work together and bring a variety of very important different experiences and points of view into the project. This is one of the main reasons we compete in Europan. Having won a prize this year, we would love to get the chance to actually experience this implementation process and bring the Medieval Experimentarium to life!
IDENTITÉ DE L'ÉQUIPE
Agence :
AKVS Architecture
Fonction :
architecture, ingénierie
Âge moyen des associés :
28 ans
Has your team, together or separately, already conceived or implemented some projects and/or won any competition? if yes, which ones?AKVS has participated in over 40 national and international architectural competitions so far, many of which were highly awarded. In 2018, we won first prize for our proposal Polyvalent Housing in the Open International Competition for Alternative Layout Design in Standard Housing (out of 689 competing teams), organized by the Ministry of Russia, DOM.RF and Strelka KB, as well as first prize on the competition for the Serbian Embassy in Canberra, Australia. Both projects are currently in the design development stage. In 2021 AKVS was awarded two more first prizes on international competitions, one for the Residential-commercial complex Slavija-Manjež, and the other for the Creative-innovative multifunctional centre "Ložionica", focused on the reconstruction and re-use of the historical buildings of Belgrade Railway Station – the old Turntable and Railway Depot, now also undergoing design development. Our first built project for a private investor, Summer Houses in Kotor, Montenegro, won Grand Prix at the Salon of Architecture in Belgrade, Serbia, and was nominated for the Mies van der Rohe Award, as well as for the International Piranesi Award in 2019.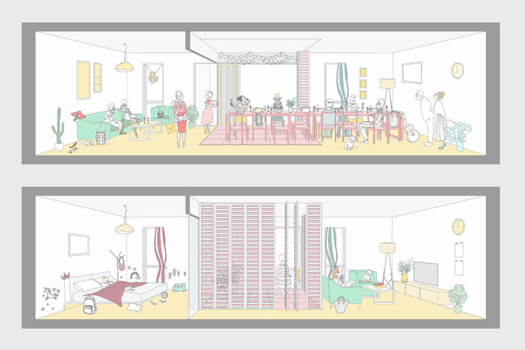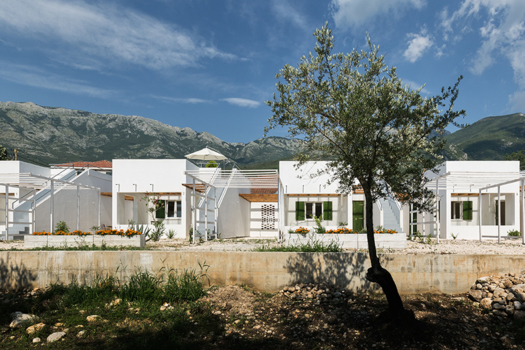 Does your team share a common workplace? if yes, give us a short description:
Yes, our office is located in central Belgrade, close to large public parks. We love to work in a relaxed homely atmosphere, so while creating architecture, we also grow plants, cook healthy food and assemble computers!