RISE
Schwäbisch Gmünd (DE) - Mention spéciale

Huyen Trang Dao, Mai Quynh Lai, Young Eun Ha
PORTRAIT D'ÉQUIPE
INTERVIEW
Cliquer sur les images pour agrandir
1. How did you form the team for the competition?
We all studied architecture together at the Technical University of Darmstadt. Furthermore, we already worked together in other projects and competitions. As we are passionate about urban planning, we decided to team up.

2. How do you define the main issue of your project, and how did you answer on this session main topic, Living cities?
We asked ourselves what defines a living city. The approach "RISE- Resilient, Innovative, Sustainable, Energetical" creates a city with mixed uses and a liveable place which addresses everyone while taking on a leading role in sustainable and climate friendly urban development. With this in mind we wanted to bring four different characters into the planning area, which also harmonizes with the surroundings. The topics are implemented in the building structure and the open space in a character-forming and identity-creating way. On the one hand there are places appropriate for artists or the students of the HfG Schwäbisch Gmünd, who needs more flexibility to live out their creativity near the train tracks and on the other hand there are green inner yards, with no cars and half-public spaces for the residents near the River Rems, as an ideal place for families or seniors.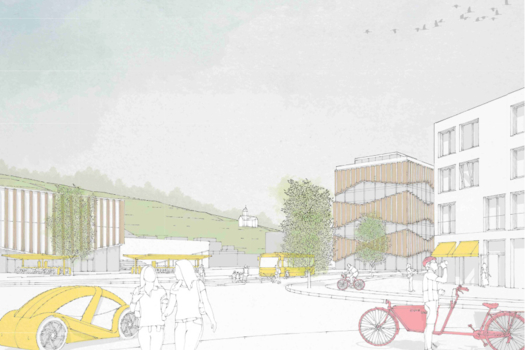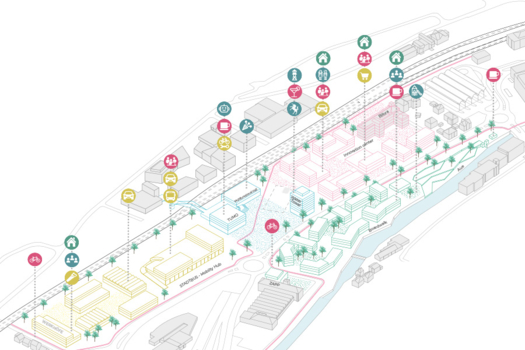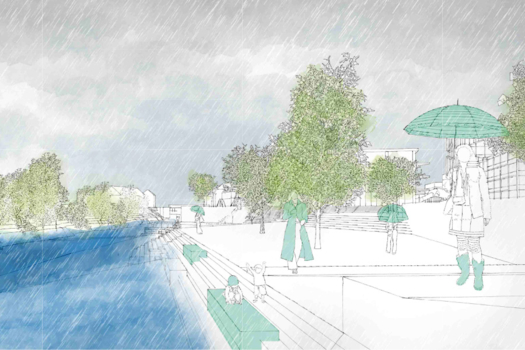 3. How did the issues on metabolic and inclusive vitalities and the questions raised by the site mutation meet?
The western part of Schwäbisch Gmünd is strongly influenced by the automotive industry and lacks urbanity and character due to an inhomogeneous building structure, brownfields, car parks and mono-functional use. The 2014 Horticultural Show (Landesgartenschau) was the starting signal for Schwäbisch Gmünd's urban development transformation. Following on from this development, RISE purposely mixes residential, service & commercial, retail, culture & education and innovative technologies to create an urban diversity. Through planning strategies of water-sensitive urban design and the conceptual integration of an innovative Integrated Water and Resource Management, sustainable space for people and the environment is created that is worth living in and serves both as protection against floods and as a biodiversity-enhancing action plan. Renewable energies, sharing concepts and e-mobility are promoted, and experimental areas and car-free neighbourhoods are designated.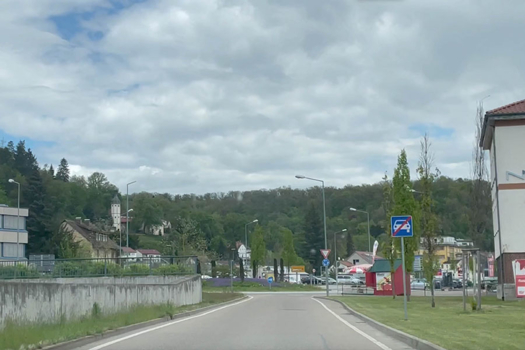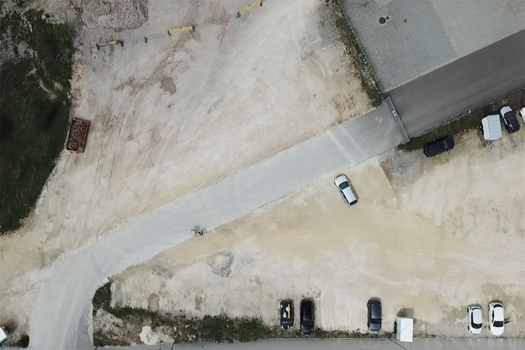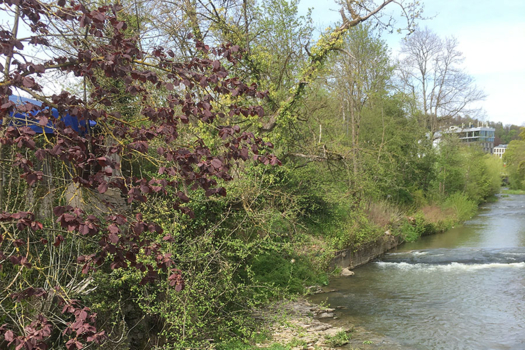 4. Have you treated this issue previously? What were the reference projects that inspired yours?
Yes, in our master thesis we have worked on the topic of productive cities. Our main inspiration comes from the book "Städte für Menschen'' by Jan Gehl and various projects, which address the public- and semi-public usage of the ground floors.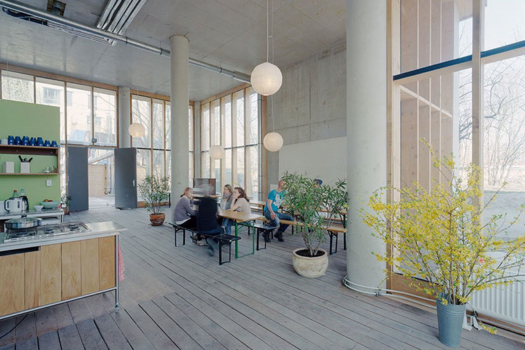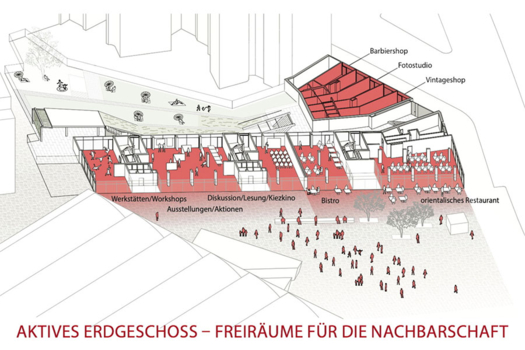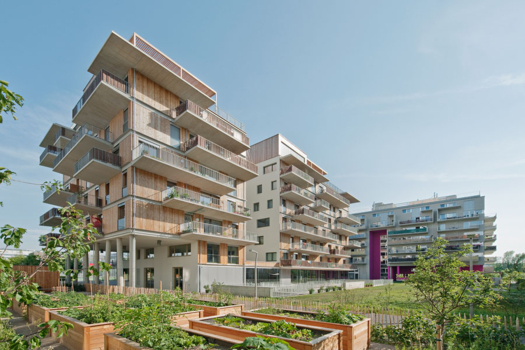 5. Urban-architectural projects like the ones in Europan can only be implemented together with the actors through a negotiated process and in time. How did you consider this issue in your project?
Through participatory processes the citizen can take part in developing and defining the future of the city. Gradually, the area is being developed with the required stakeholders: the city, companies and the citizens through participatory processes. Firstly, brownfield sites will be developed and new functions integrated, while existing uses will be able to relocate in an area-efficient manner. Slowly, the area is growing and transforming itself in small steps prioritizing the establishment of the center (Einhornplatz) and the flood protection (Remsaue).

6. Is it the first time you have been awarded a prize at Europan? How could this help you in your professional career?
Yes, it was also the first time we participated at Europan and we are very happy to be awarded special mention. Our proposal addresses the issues of mix-use development in the city and inclusive open spaces with a special focus on the future challenges of climate change. For us, the Honorable Mention is clearly a strong confirmation that these topics will become increasingly important in the future.

IDENTITÉ DE L'ÉQUIPE
Agence : -
Fonction : architecture
Âge moyen des associés : 29 ans

Has your team, together or separately, already conceived or implemented some projects and/or won any competition? if yes, which ones?
Yes. We have performed a small number of urban planning projects, even participating in a competition together. Trang and Mai co-worked for the Master Thesis. In 2018, the three of us participated in a two-week summer school program of "Brückenschlag" held in Hoyerswerda. In addition, we co-worked for the international competition "Designing Resilience in Asia 2017 (DRIA)," organized by the National University of Singapore, earning an "Urban Design Excellence Award (2. price).

Does your team share a common workplace? if yes, give us a short description:
We live in three different cities in Germany. Our weekly video calls and some internet platforms helped us to exercise great teamwork. Two weeks before the deadline, we had organized a small but intensive "work camp" in Timmendorf for our final touch.