5 Squares of New Learning
Klagenfurt (AT) - Winner

TEAM DATA
Associates: Dmitrii Prikhodko (RU), Artem Kitaev (RU), Leonid Slonimskiy (RU) – architect urbanists
Contributor: Grigori Parfjonov (EE) – urban mobility expert, Lavrenty Cheltsov (RU), Diliara Nurislamova (RU), Semen Selyutin (RU) – students in architecture

KOSMOS Architects
Graz, AUSTRIA +43 6601919309 8037
Zürich, SWITZERLAND +41 799603953 101000
Moscow, RUSSIA +7 929 9356176
Kosmos.arch@gmail.com / k-s-m-s.com
See the complete listing of portraits here
See the site here
TEAM PORTRAIT
VIDEO (by the team)
INTERVIEW
Click on the images to enlarge
1. How did you form the team for the competition?
We applied as KOSMOS architects, we are an architecture office based in Austria, Switzerland, and Russia. Our offices wass founded more than 5 years ago and we have always been interested in Europan urban competition. Austrian site of Klagenfurt is familiar to us and we found it a perfect case to propose a new vision of a European city, as well as solve its issues with our expertise.

2. How do you define the main issue of your project, and how did you answer on this session main topic, Living cities?
Architecture is not just a well-designed volume of a building, facade and internal layout. We believe that architecture is a spatial frame for spaces of public interaction, for being together. We believe that architecture should activate the space around and within it and provide extra quality to this space. That is exacltly how we approached the Klagenfurt site of Europan 16. Instead of focusing on only architecture, we have proposed an enfilade of sequential public spaces/plazas which activate the whole site, let people interact and be together, and therefore, create a truly "Living City". These open spaces should be a frame or a background for people to spend their free time or work; play or study; relax or be active; meet each other or be with themselves. The projects of our office are quite diverse, but the topic of activating the public spaces and creating "spaces of being together" is common in most of them.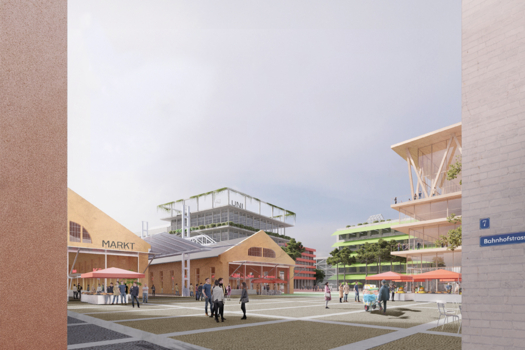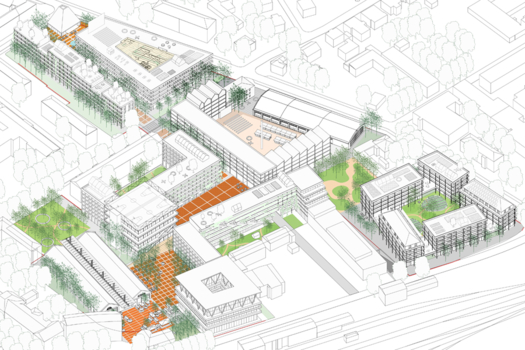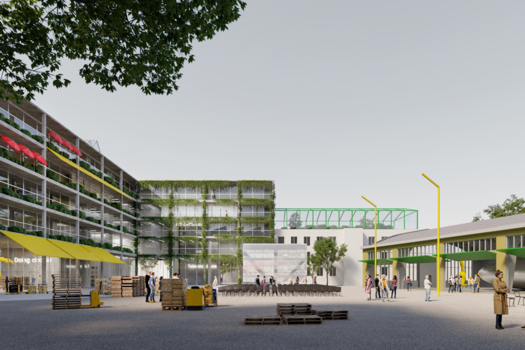 3. How did the issues on metabolic and inclusive vitalities and the questions raised by the site mutation meet?
If we speak about metabolism, we perceive it in the sense that architecture should be quite a rigid, everlasting frame for ever-changing processes. We call this concept "hardware and software" in architecture. Therefore we speak about buildings' flexibility. Spaces and buildings should be flexibly adaptable in several time scales: daily – from one use/function in the daytime to the other in the night; yearly: with seasonal changes; and on a larger time scale: when instead of demolishing a building, it can be rather easily adapted to the new uses.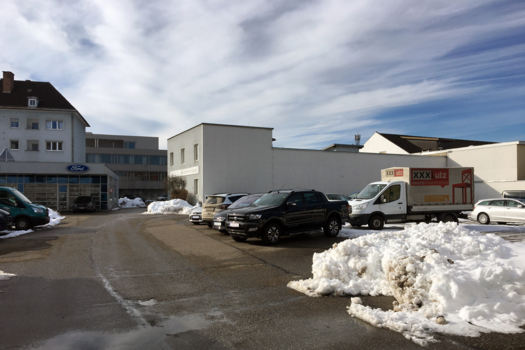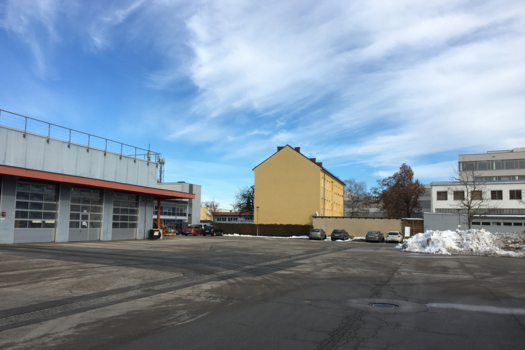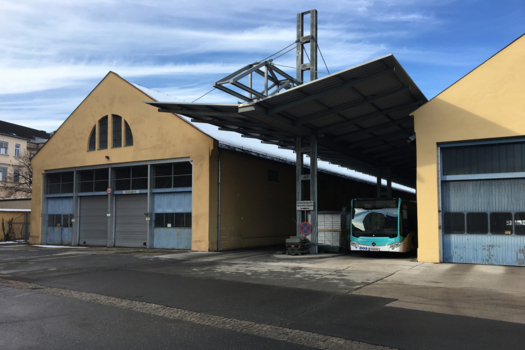 4. Have you treated this issue previously? What were the reference projects that inspired yours?
We have worked on a variety of urban projects: from a transformation of a whole city (Competition of revitalization of Saratov, 1st prize), to the territorial developments in Vienna we work on together with our students from TU Wien. We used the knowledge and experience from our previous work in solving the challenges of Europan 16 site. In a way, Klagenfurt 5 squares of new learning is a manifesto of multiple principles of KOSMOS, developed throughout the last several years of research and practice.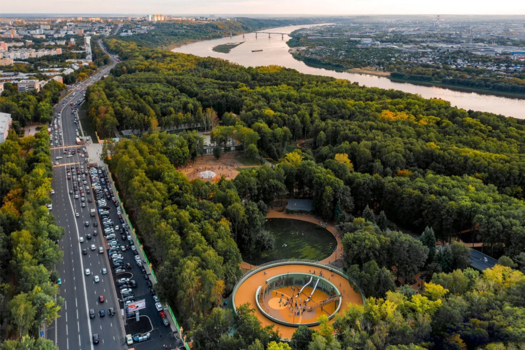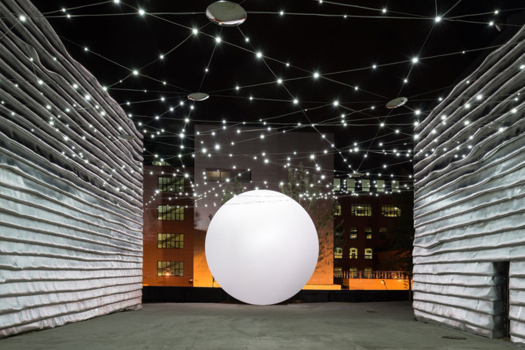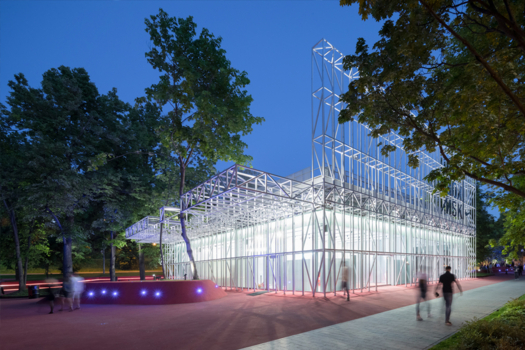 5. Urban-architectural projects like the ones in Europan can only be implemented together with the actors through a negotiated process and in time. How did you consider this issue in your project?
We are really looking forward to come to Klagenfurt and implement the project to life and work together with all the actors/partners/users/planners. Our experience in participatory projects in Austria, Switzerland and Russia will be helpful for this process.

6. Is it the first time you have been awarded a prize at Europan? How could this help you in your professional career?
It is not the first big international competition that we have won, but it is the first Europan. We are very happy and hope to see the project realized.

TEAM IDENTITY
Office: KOSMOS Architects
Function: architecture, urbanism, mobility
Average age of the associates: 33 years old

Has your team, together or separately, already conceived or implemented some projects and/or won any competition? if yes, which ones?
- Saratov Urban Competition, 1st prize, together with Karres and Brands and Mandaworks.
- Prize of Geneva for Experimental Architecture, 2019 - Pro Helvetia, Switzerland, 1st prize, Swiss Pavilion in Prague.
- Archmarathon Milano "Best Sportive Building", 2018 - ITMO Highpark. 1st prize Jury Selection, 2018 - Competition for Switzerland Expo 2027. Finalists.
- Competition for reconstruction of Museum of Contemporary Art in Geneva, Finalists.
- Archdaily Building of the year Awards, shortlisted, 2019 - Nike Sports Center, Moscow 1st prize, 2017
- Swiss Art Awards 2017, nomination. - Hans Cristian Andersen Museum, Denmark, 1st prize, 2014
- Street Architecture Competition, New York, 1st prize, together with 'FOAM', 2015
- Queensway elevated park, New York, 2nd prize, 2014
- ArchiWood Award, 2013, Best public building in wood.
- Koltsovo Airport Lounge, 1st prize, 2017.
- Skolkovo D2 residential district, winners of the 1st phase, 2012.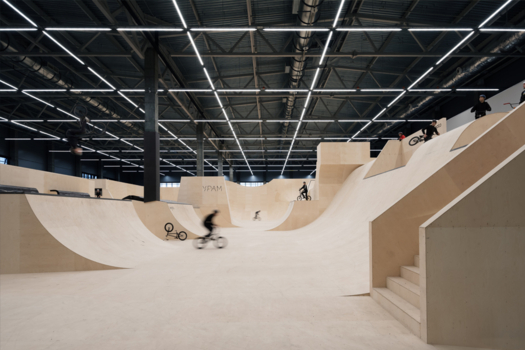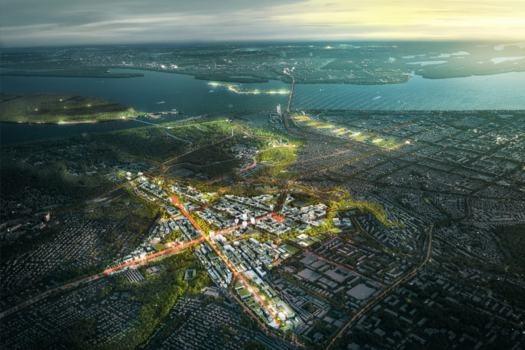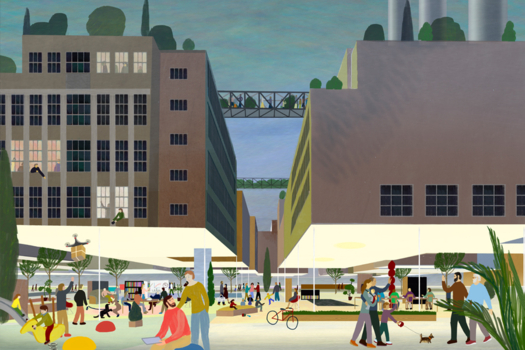 Does your team share a common workplace? if yes, give us a short description:
We have 3 offices : in Graz, Austria ; in Zurich, Switzerland and in Moscow, Russia. Pass by and we will give you a small excursion!