Archive of European culture
Landshut (DE) - Winner

TEAM DATA
Associates: Jorik Bais (NL), Alexandra Heijink (NL) – architects
AUD-A Architects
Berlin, Germany
+49 (0)176 7509 8522
info@aud-a.com / www.aud-a.com
See the complete listing of portraits here
See the site here
TEAM PORTRAIT
VIDEO (by the team)
INTERVIEW
Click on the images to enlarge
1. How did you form the team for the competition?
The team consists of Alexandra Heijink and Jorik Bais. The two of us started collaborating in 2020 and we are currently registering our architecture firm called AUD-A Architects.

2. How do you define the main issue of your project, and how did you answer on this session main topic, Living cities?
We define a living city as a city that is continuously in use, a city in which each building serves a particular function and accommodates a particular activity. The old prison of Landshut is a problem for the city in the sense that, despite forming such a prominent presence at the city entrance, it currently stands vacant. The landmark status of the building makes it incredibly difficult to find a new fitting program, as the inflexible internal cell-structure needs to be preserved. The notion of compartmentalisation set forth by this cell-structure, led us to the idea of an archive; we only needed find a suitable content. Since the EU is putting a lot effort into the digitalisation of our cultural heritage and due to the central location of Landshut, we figured an Archive of European Culture, to preserve both our tangible and intangible heritage, would be the perfect infill.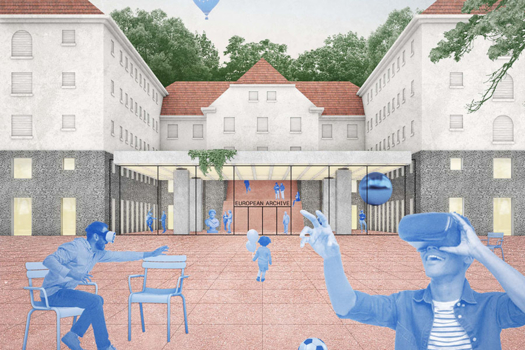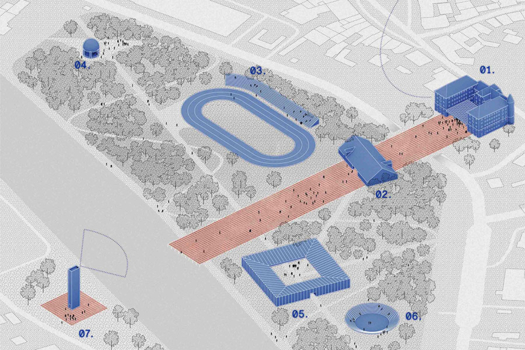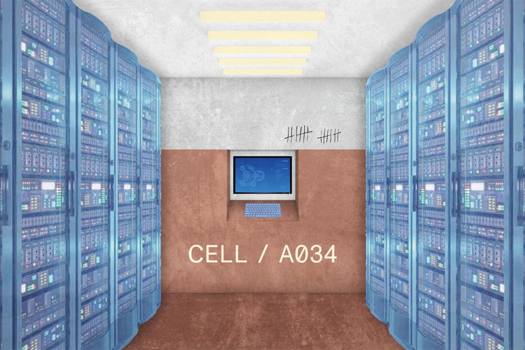 3. How did the issues on metabolic and inclusive vitalities and the questions raised by the site mutation meet?
In relation to the topic of metabolic vitalities: our project rethinks a former prison — an archive of prisoners — as a data centre; a redevelopment strategy which requires minimal effort and minimal resources for its implementation, since the architectural typology of a prison already bears the ideal characteristics for data storage. In relation to inclusive vitalities: the project, in its ideal form, offers egalitarian access to our shared cultural heritage to all European citizens.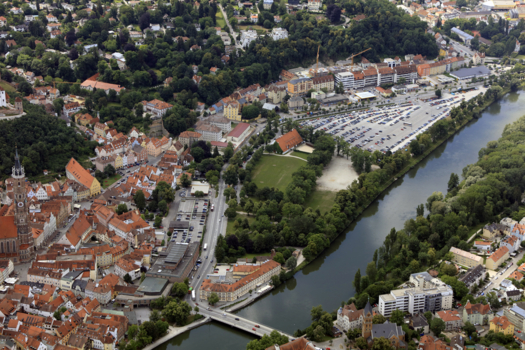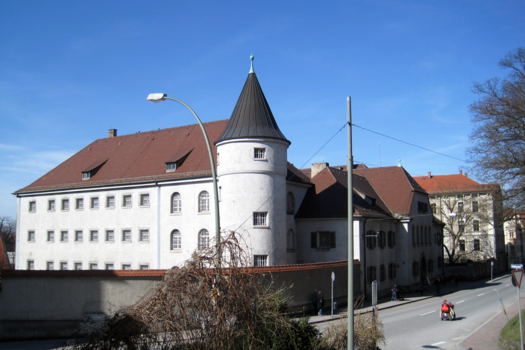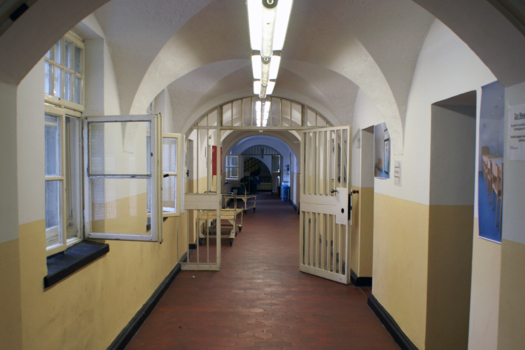 4. Have you treated this issue previously? What were the reference projects that inspired yours?
We have not worked on a similar project before, but since we are a young architecture firm, we have a natural interest in the effect that digitalisation has on the built environment. So in a way, our curiosity might have led us to the topic of our proposal.
5. Urban-architectural projects like the ones in Europan can only be implemented together with the actors through a negotiated process and in time. How did you consider this issue in your project?
We wanted to design something feasible, but the dependency on the EU might make our proposal complicated. For this reason our proposal consists of two parts: First and foremost, 'The European Cultural Park' shows our idea of what Landshut could become if all parameters are in favour — an ideal image. 'The European Archive' on the other hand, defines a fitting new program for the former prison of Landshut. Should the implementation of our idea, as an archive of European culture specifically, turn out to be difficult, we only need to find different stakeholders. Data accumulation is expanding exponentially, leading to an endlessly growing need for server rooms. A former prison is simply the best typology for this function, as it was originally designed for safe-keeping and compartmentalisation.
6. Is it the first time you have been awarded a prize at Europan? How could this help you in your professional career?
This is the first time we participated in Europan and we are very happy with the result. Our winning proposal can certainly help us gain more exposure with our architecture firm and hopefully leads to a built project.
TEAM IDENTITY
Office:
AUD-A Architects
Function:
architecture
Average age of the associates
: 29 years old
Has your team, together or separately, already conceived or implemented some projects and/or won any competition? if yes, which ones?
After gaining work experience in Amsterdam, New York and Shanghai, we started collaborating under the name AUD-A in 2020. Since then we have won two honourable mentions in competitions and completed one project.
2021 - Coffeehouse4, direct commission, 150m2, Canary Wharf London, UK, completed
2021 - Monte D'Oiro Wine Hotel, open competition, Alenquer, Portugal, honourable mention
2020 - Reviving Mines, open competition, Shandong, China, honourable mention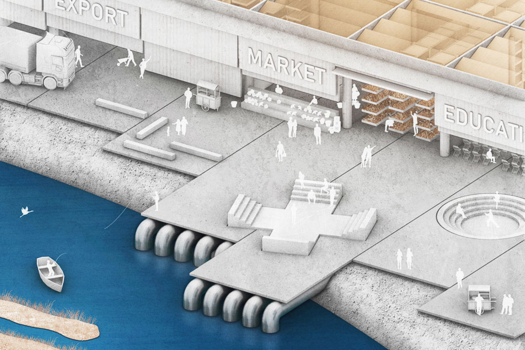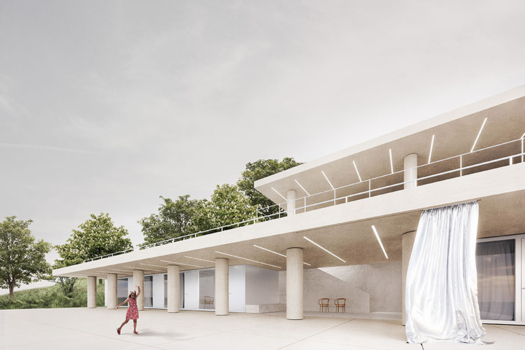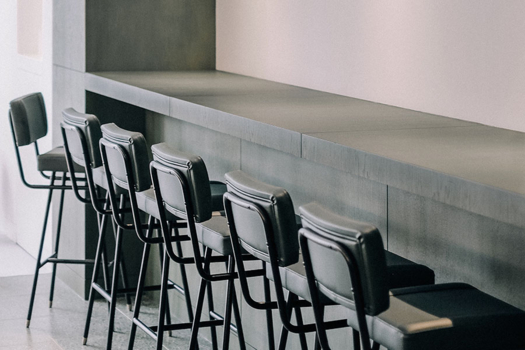 Does your team share a common workplace? if yes, give us a short description:
We will soon have a workspace in a co-working facility at the heart of Berlin. This space forms an inspiring and multidisciplinary environment, as it is shared by architects, graphic designers and artists.