TEAM DATA
Team Representative: Andrea Babolin (IT) – architect; Associates: Fabiana Cortolezzis (IT), Giada Thuong Campigotto (IT), Francesco Bortolato (IT) – architects
Via Saleto 20, 35020 Due Carrare (IT)
+39 320 344 4440 - babolin.andrea@gmail.com
See the complete listing of portraits here
See the site page here


A. Babolin, F. Cortolezzis, F. Bortolato & G. Thuong Campigotto

VIDEO (by the team)

INTERVIEW
1. How did you form the team for the competition?
Our team was created on strong relationships we have built during our studies in IUAV University of Venice. Two associates shared the same interest for urban planning challenges and strategies and met during their last year when they came up with the idea of joining Europan. The group was naturally form with additional two members who share a strong curiosity and passion for placemaking.


2. How do you define the main issue of your project, and how did you answer on this session main topic: the place of productive activities within the city?
The competition promoted by Europan for Laterza has posed, in our opinion, two questions that are fundamental in the contemporary urban planning debate: what kind of economic and cultural development is possible starting from the resources available in the city and what kind of balance can be achieved between human and natural environment.
With our project we have tried to demonstrate that there is a way to put production back at the centre of the contemporary city and that the anthropic environment can be adapted to the natural needs of the site.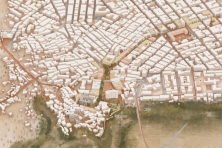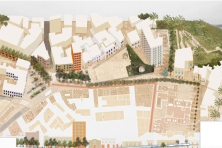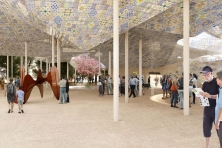 3. How did this issue and the questions raised by the site mutation meet?
Our work has tried to recognize the physical spaces of the city where these strategies could be translated into concrete actions. We discovered that unproductive spaces around the city could be the starting point for the city to change its production model, an impermeable asphalt street could be a device for water collection and for making the city a more natural space, but most importantly, we've discovered that it is the way man solves these issues to re-establish the identity of a place.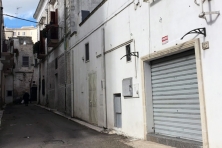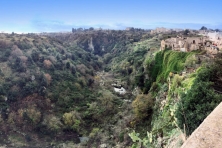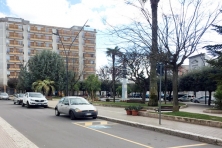 4. Have you treated this issue previously? What were the reference projects that inspired yours?
It is the first time we engaged this theme outside the academic environment, we found useful mostly to lean on the experiences of Cobe Architects for Karen Blixens Plads in Copenhagen, of Djao Rakitine and Strelka KB for Khokhlovskaya Square in Moscow, of Junya Ishigami for the Serpentine Pavillion in London. For what concerns the larger urban intervention we would mention as the main references some books rather than specific projects and in particular: Innescare la Rigenerazione (Triggering regeneration) by Paolo Cottino and Dario Domante, Pacini editore, 2017 and Re-Start. Dai Luoghi dell'Ex Produzione alla Città (Re-start. From ex Productive Sites to the City) by Alberto Ulisse e Clara Verazzo, Libria, 2014.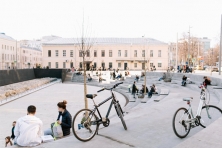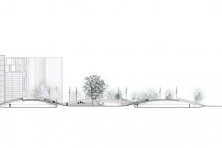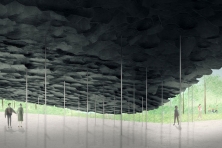 5. Urban-architectural projects like the ones in Europan can only be implemented together with the actors through a negotiated process and in time. How did you consider this issue in your project?
The initial phase of our work, as mentioned above, focused on the research of the leverage spaces around the city in which to operate the project actions. The awareness that each of those spaces referred to a particular actor allowed us to hypothesize an urban intervention that was not only based on top-down actions, but also on the potential offered by bottom-up actions that could be implemented by private actors.


6. Is it the first time you have been awarded a prize at Europan? How could this help you in your professional career?
Yes, this is the first time we have received a prize in an Europan competition. We believe this experience can be useful first because it has given us the opportunity to think in depth about urgent issues in architectural and urban planning disciplines, second because it drove us to discover new practices and new tools for our design activities.
TEAM IDENTITY
Office: /
Functions: Architecture
Average age of the associates: 26 years old
Has your team, together or separately, already conceived or implemented some projects and/or won any competition? If yes, which ones?
No.