Living Heritage
Aalst (BE) - Runner-up

TEAM DATA
Associates: Marius Găman (RO), Romina Popescu (RO), Ana Maria Branea (RO) – architect urbanists
+40 732154918
gaman.s.marius@gmail.com / www.doua-puncte-studio.com/
See the complete listing of portraits here
See the site here
TEAM PORTRAIT
VIDEO (by the team)
INTERVIEW
Click on the images to enlarge
1. How did you form the team for the competition?
Ana and Marius have been working together on multiple projects and competitions since their student years, both independently, they formed: Studio together, and as part of the Research centre for sustainable development Timisoara, all the while teaching at the Faculty of Architecture and Urbanism, Politehnica University of Timișoara. Romina joined the team in 2019, after finishing her architectural studies. All three share similar approaches and values regarding urban planning, while also bringing to the table individual skill sets from different domains (e.g. architecture, urban design, management, marketing).

2. How do you define the main issue of your project, and how did you answer on this session main topic, Living cities?
The concept was developed based on the following research questions: Who has the right to the city? How can a productive city embrace adaptability and sustainability to achieve social, economic and ecological resilience? What happens when you put the green and the blue first, and existing buildings second? Are cities for people, for profit or for all living within? The project's main idea is the weaving together of different strands of production, land uses, habitats - for people and animals in an ever-adapting tapestry centring the river Dender. Rejecting the classical urban planning approach of a single correct solution enforced by experts, we proposed a toolkit based approach to empower private owners to collaborate and adapt to an ever changing physical and economic context. Each toolkit, the Tabula plena for urban conservation or Living quays for riverfront redesign have 12 alternatives to be chosen from based on the area of implant.
The session's main topic, Living cities, was adopted both as a planning process through the use of the toolkits and as an approach to the project's beneficiaries proposing an urban biotop. The toolkits ensure its adaptability to an ever changing urban metabolism, while setting on an equal footing humans, fauna and flora achieves a sustainable urban environment.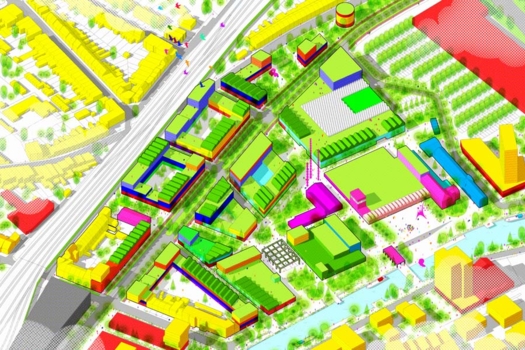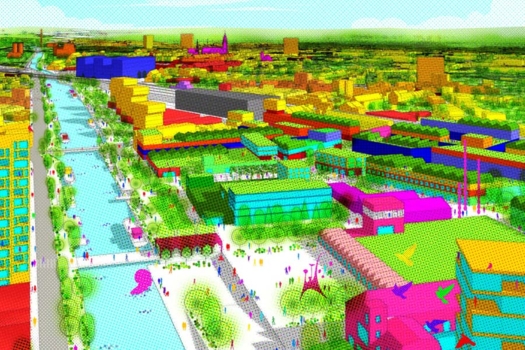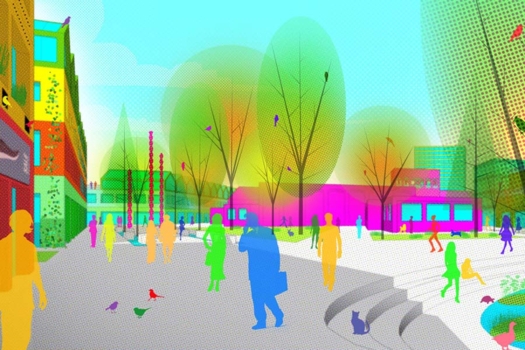 3. How did the issues on metabolic and inclusive vitalities and the questions raised by the site mutation meet?
The aim of the project was to blend a productive city encompassing multiple types and scales of production reaching for a local circular economy with public and private spaces dedicated to locals of all ages, income and interests and a built environment designed for all urban creatures, humans and animals alike. The project was structured to adhere to the Reduce-Reuse-Recycle sustainability principle. Flexible, mixed-use, infill development well connected, physically and psychologically, to adjoining neighbourhoods, natural features and the city centre reduces car dependency as housing, production, commercial and leisure opportunities converge. Rejecting the typical tabula rasa approach to industrial/brownfield urban renewal or beautification we propose a Tabula plena form of urban preservation. A 12-intervention alternative toolkit is proposed, structured on three themes, access to water, green areas and new functions and attractions. The project was conceived as part of a network of diverse urban biotopes connected through green corridors, the Dender River. Besides the Trager Zuid flora and fauna specific biotop the proposal contains a water retention network through which rain and grey water collected in basins can be used. Shaded public spaces, together with the green roofs and facades contribute both to mitigating heat island effects while providing habitats for animals. Solar panels produce power locally to be used for buildings or charging stations. For a nature inclusive design, we need a holistic vision to combine architecture with the landscape, buildings as part of the urban ecosystem.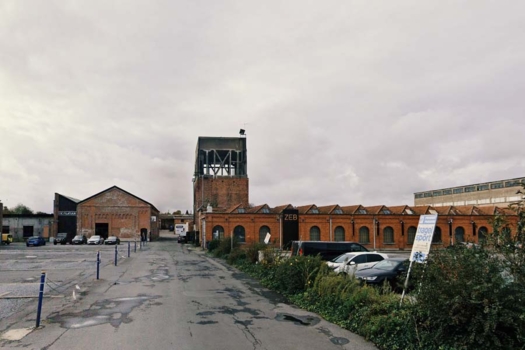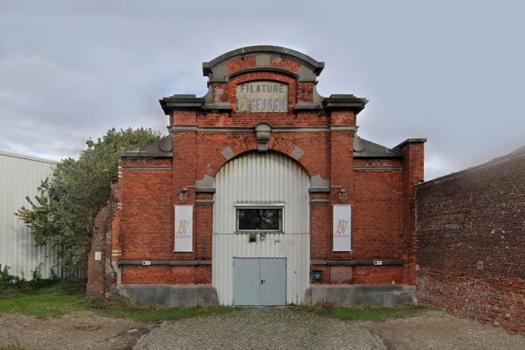 4. Have you treated this issue previously? What were the reference projects that inspired yours?
These are all recurring themes in our projects and studies. We aim for mixed use urban development highlighting the importance of urban metabolism in creating a productive city, preserving local heritage and identities, and giving central stage to urban ecosystems. The Productive City - IABR Atelier Rotterdam conducted by L'AUC & De Zwarte Hond has had the biggest impact on our proposals. Yet, Sloterdijk Kavel N1 and N3 by NL Architects, Space Encounters, Studio DVMB, Chris Collaris Architects, DS Landschapsarchitecten and Boeri Studio's Bosco Verticale drew our attention as they applied the themes of urban ecosystems on an architectural level, the latter for its use of vegetation while the first for creating complex biotops housing a diverse population and local flora and fauna.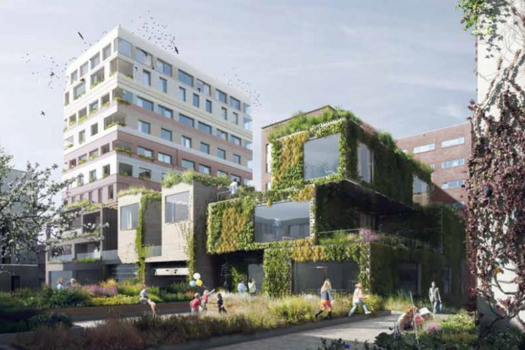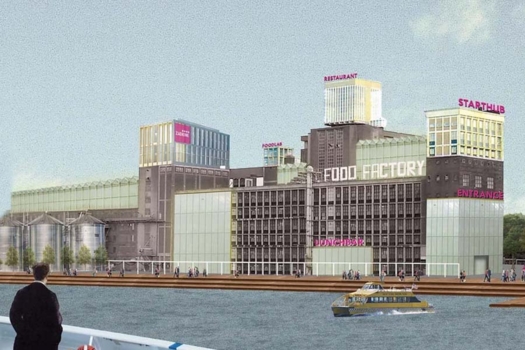 5. Urban-architectural projects like the ones in Europan can only be implemented together with the actors through a negotiated process and in time. How did you consider this issue in your project?
By proposing a toolkit based solution we emphasize the need for all stakeholders to actively participate in the development of the area and believe the approach empowers private owners to collaborate and adapt to an ever changing physical and economic context. A development association is needed, especially for the Eastern side of the proposed street, formed by the three landowners, sharing the benefits, burdens, costs and responsibility. Existing users and businesses must join as stakeholders while future inhabitants can participate later on. Publicly owned plots must set the stage for future development providing the first function strands to be weaved.

6. Is it the first time you have been awarded a prize at Europan? How could this help you in your professional career?
This is the first time our team was awarded a prize at Europan, having previously only participated in Europan 15 for Enkoping and Boräs in Sweden. We view it as both a great opportunity to implement the knowledge we accumulated in our research practices.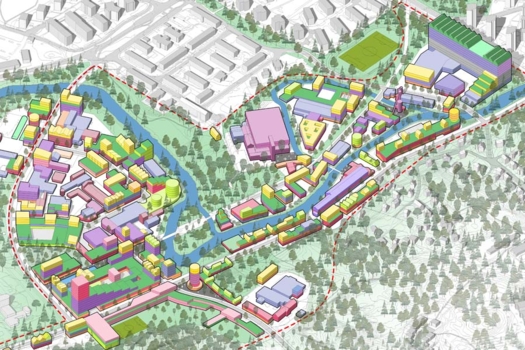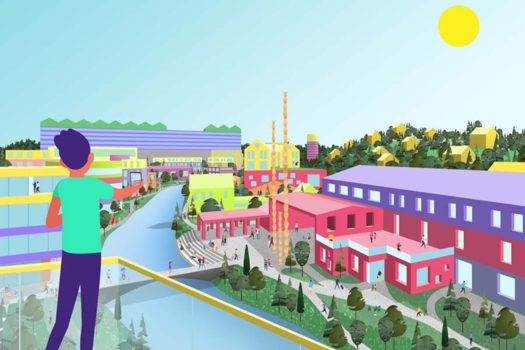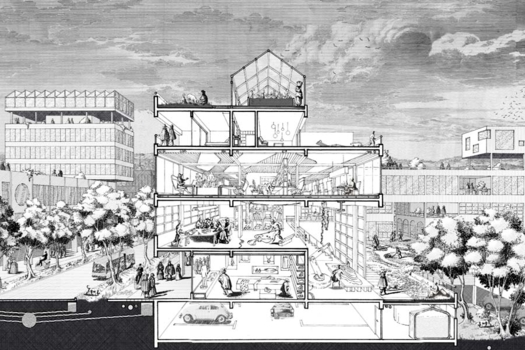 TEAM IDENTITY
Office: -
Function: architecture & urban design
Average age of the associates: 35 years old

Has your team, together or separately, already conceived or implemented some projects and/or won any competition? if yes, which ones?
Each member of the team has, either together or separately, implemented diverse urban design and planning projects (eg. masterplans, physical planning ) in Romania. The team members have both been nominated and won awards in national and international competitions:
· 3rd place - Urban regeneration Câlnicel area, Reșița, Romania
· 1st place - Urban development Secu Lake area, Resita, Romania
· 1st place - Urban regeneration of the Bucharest National Stadium area, Bucharest, Romania
· Finalists in the Pruitt Igoe Now urban regeneration competition in St. Louis, USA
· Finalists in the Transiting Cities Competition - urban regeneration of Latrobe City near Melbourne Australia
· Nomination for the Annual Architecture of Timișoara ATA in 2012
· Nomination for the BETA Architecture Biennial in the public space category in 2020
· 2nd place at the 30th International Exhibition in Urbanism in Belgrade Serbia in the category of competitions

Does your team share a common workplace? if yes, give us a short description:
We work in whatever space our cats allow us to use.