Tracing Domains
Klagenfurt (AT) - Runner-up


Izabela Słodka and Xander van Dijk © Roos Pulskens
TEAM DATA
Associates: Izabela Słodka (PL), Xander van Dijk (NL) – architects
Studio Iza Słodka
Nobelstraat 19b 3039SM Rotterdam
contact@izaslodka.com / izaslodka.com
Xander van Dijk architectuur
Korte Prinsengracht 9-2 1013 GN Amsterdam
xander@xvandijk.nl / xvandijk.nl
See the complete listing of portraits here
See the site here
TEAM PORTRAIT
VIDEO (by the team)
INTERVIEW
Click on the images to enlarge
1. How did you form the team for the competition?
We are friends from studying architecture at the Technical University in Delft (NL), where we met back in 2011. Knowing each other for a long time and being aware of our complementary interests and competencies in architecture, we decided to collaborate on Europan 16 competition.
2. How do you define the main issue of your project, and how did you answer on this session main topic, Living cities?
The main issue of the site is the absence of structure. Today, run-down buildings lie in a poorly defined wasteland, largely covered with asphalt, in the interior of a large city block next to the railway. Looking closely at the nature of the present buildings and the way they're situated uncovers nine distinct domains of specific urban conditions. Complementing and intensifying them becomes a new strategy to revitalise the plots and transform them into one new lively district. Domains are anchored in the identities of specific plots and embedded in their context, offering a diversified series of public, collective and private urban interiors.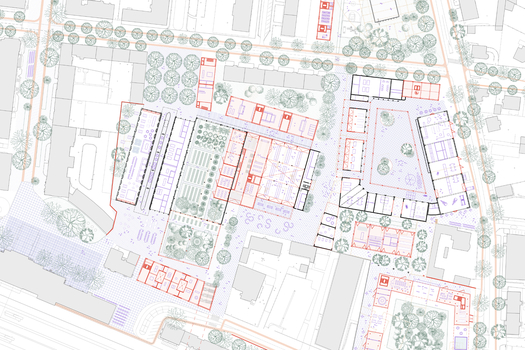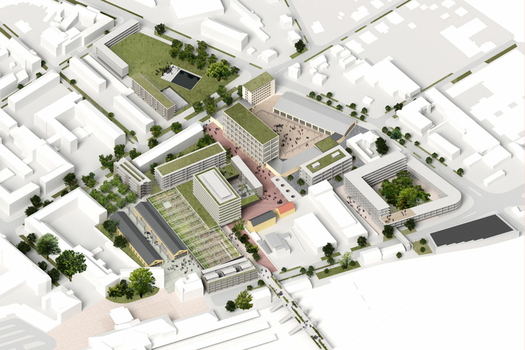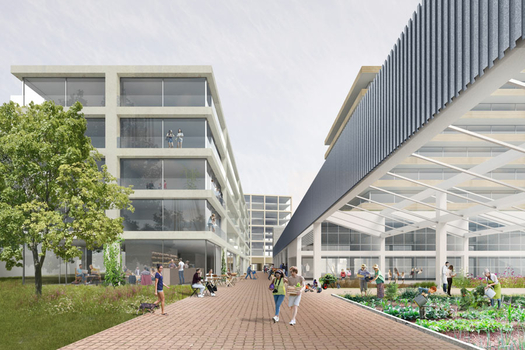 3. How did the issues on metabolic and inclusive vitalities and the questions raised by the site mutation meet?
The development of a city is a continuous process. Even in times of radical transformation, it is important to preserve the identity and found qualities of the site. Layered cities, with parts that are old, parts that are renewed and parts that are new, offer spatial diversity that attracts various users and encourages exchange and interaction. For us, this continuity is the key to inclusive transformation. Led by this principle, we approached the assignment looking for existing conditions that could become anchors for the new design.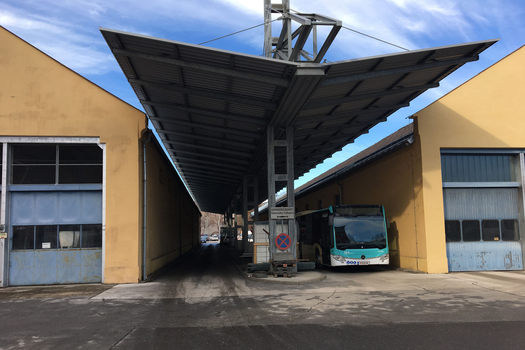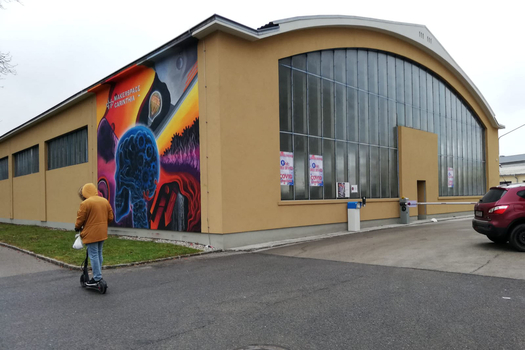 4. Have you treated this issue previously? What were the reference projects that inspired yours?
We both worked on transformation projects before. For Iza, revitalization of post-industrial sites became the main focus and interest since her graduation project "Collage and Continuity" in 2016. In the previous Europan edition she received first place for Vierhavensblok site in Rotterdam with the "Makers' Maze" project — proposing transformation strategy into a mixed-use neighbourhood with integrated production functions. A few years back, Xander worked for a while on the redevelopment of a large area of industrial heritage in Zaandam.
Our ambition for the Klagenfurt site was to create a variety of housing typologies for many different users. In doing so, we were inspired by built examples: affordable apartments tailored to specific needs, efficient and high quality collective housing, flexible open floorplans for combined living and working and many more.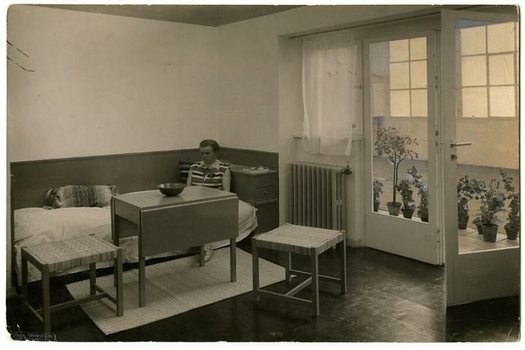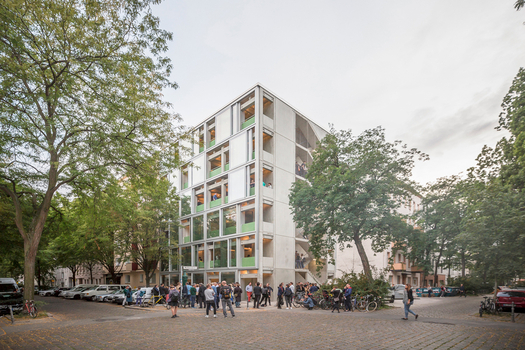 5. Urban-architectural projects like the ones in Europan can only be implemented together with the actors through a negotiated process and in time. How did you consider this issue in your project?
The proposal follows flexible logic and outlines a method rather than strict design, allowing for changes and adjustments without compromising the main idea. We outlined a timeline for phasing, identifying how to initiate the process of redevelopment in a way that one thing will lead to the next and the transformation will be gradual in cooperation with various owners of different plots. We opt for introducing activity and program to the site first and letting it ignite the development rather than building empty structures and filling them with program later on.
6. Is it the first time you have been awarded a prize at Europan? How could this help you in your professional career?
Iza won Europan15 for Vierhavensblok site in Rotterdam with the "Makers' Maze" proposal.
We are both at a point in our careers where we're ready to independently take on complex projects like the ones set out by the Europan organisation. Having gained years of experience working for others, this is a great way to put-forward our own ideas. If the city of Klagenfurt moves forward with the redevelopment of the area from the competition, we are ready to support this effort in any way required.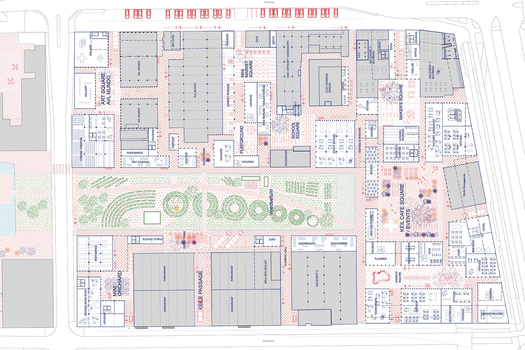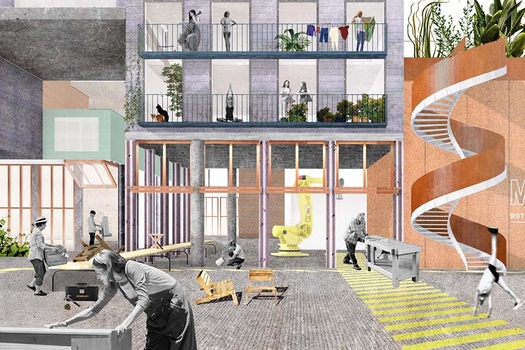 TEAM IDENTITY
Offices: Studio Iza Słodka - Rotterdam (NL), Xander van Dijk architectuur - Amsterdam (NL)
Function: Architecture
Average age of the associates: 33 years old
Has your team, together or separately, already conceived or implemented some projects and/or won any competition? If yes, which ones?
Izabela Slodka's graduation project "Collage and Continuity" was nominated for the Young Talent Architecture Award YTAA 2016 organised by European Union Prize for Contemporary Architecture – Mies van der Rohe Award of the Fundació Mies van der Rohe. In 2019 Iza won Europan15 competition with the proposal "Makers' Maze'' for Vierhavensblok site in Rotterdam.
Xander completed the exhibition "Tango on 16m2" at Zachęta National Gallery of Art in Warsaw, Poland in 2017-2018 (with Agnieszka Batkiewicz and Veronika Mayr).