Author(s)
Kirsti Sivén & Asko Takala Arkkitehdit Oy
Asko Takala (FI)
Client(s)
HSB Östergötland
Competition team
Asko Takala (FI)
Europan 4 Linköping
winner
1996
Surrounded by a 1950s health centre and individual houses, the project is founded on the nature of the site and the dualism of scale of a locality that is marked both by past and modern Scandinavian societies. In relation to the open spaces and the fluctuation of the wooded hill, the dwellings have simple identifiable volumes, separated from the rectilinear streets by service activities. In a defined context, the houses are flexible, implemented with durable materials in order to create a warm, secure feeling, a familiar and attractive environment. Pedestrian and cycle paths cross the site.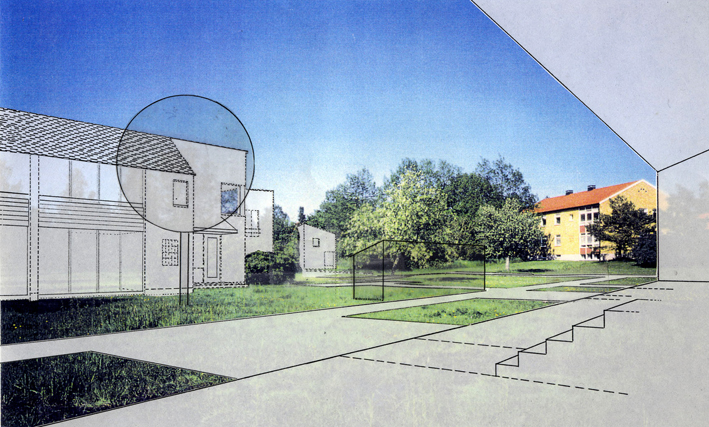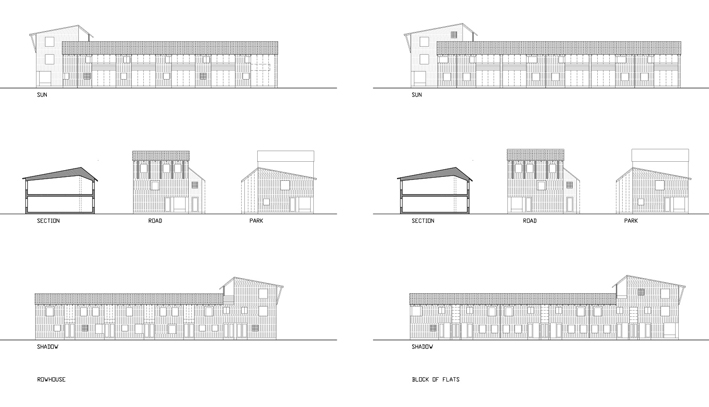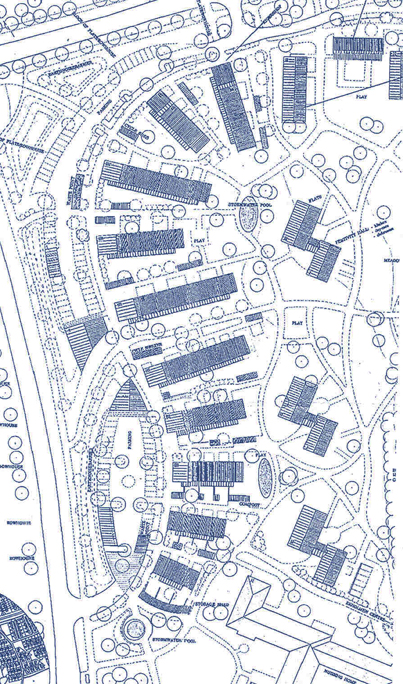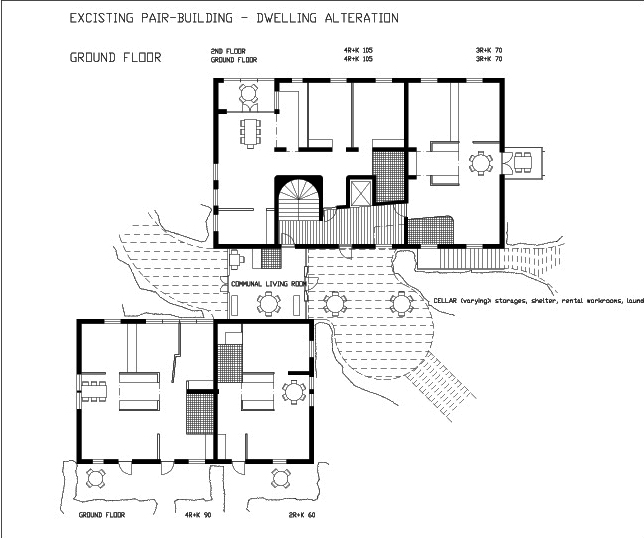 2000-2004
The project did not immediately lead to a contract, but the winning architect had the opportunity to test his principles in a Finnish ecological competition. It was not until 2000 that the urban and architectural studies began on the competition site. The town plan follows the outlines of the competition entry with some exceptions: the building typology is limited to row-houses and semidetached houses; The material of the new buildings changes from brick to wood; the vegetation preservation is carefully studied; traffic details are developed within the original idea.
Despite various alterations, in 2001 the project was still considered too expensive.
From 2001 to 2003, the client studies different possibilities to develop the project. Finally, he introduces a construction firm, Skanska, and a project leader from collaborating architect's office. A new phase of building design starts with new goals for the housing set by the client: building volume are simplified; characteristic features are kept alive: long eaves, 3 floor apartments, sauna-choice; apartment variation is restricted to some; Maximized repetition of elements; wood and timber will still go through the project, with more standard detailing; Parking, service structures, garden sheds, screens and fences are simplified.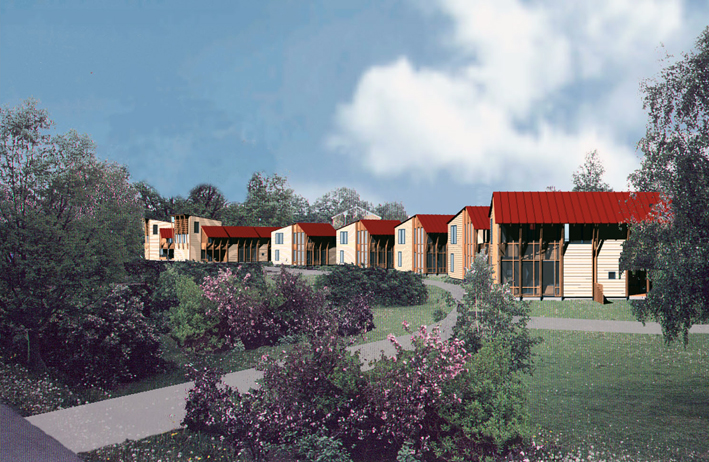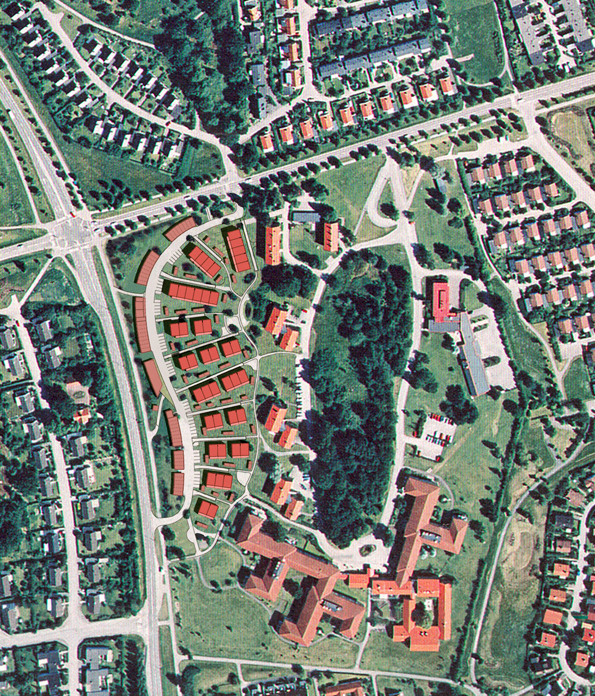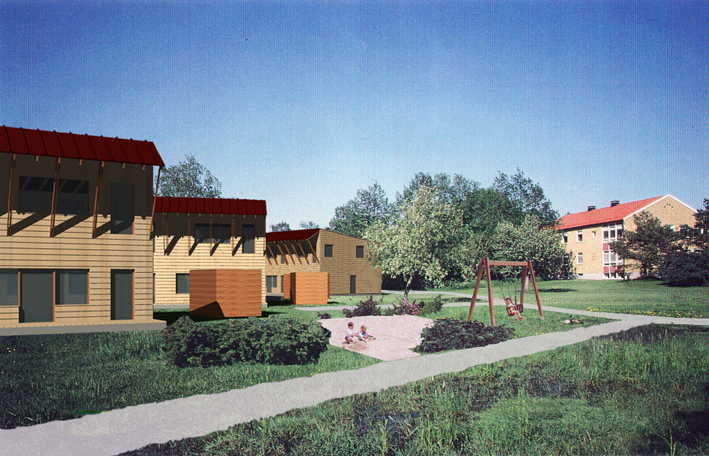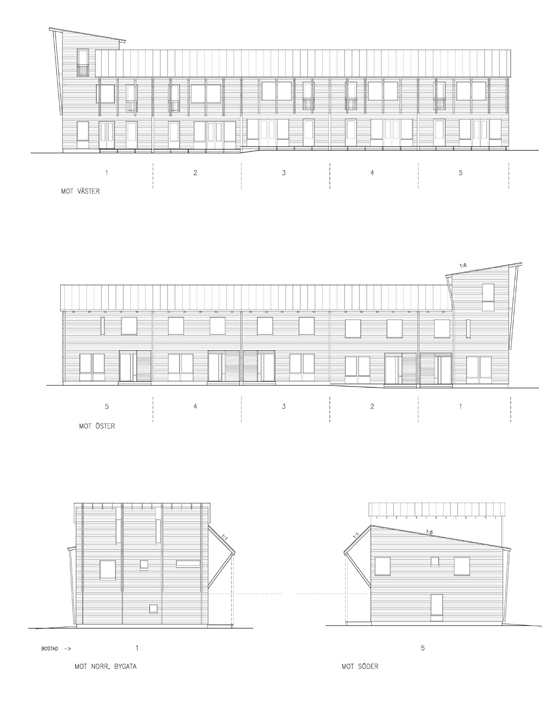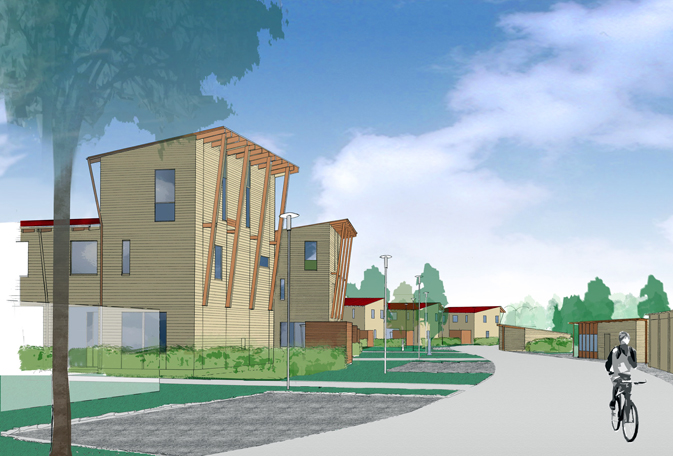 2004-2005
The project was resumed in 2003 and work began in 2004. The final design is fairly close to the competition project: the overall structure, the volumes and large scale form elements are kept intact; the central communal space is retained but the typological diversity is reduced and wood replaces brick as the construction material.